Briefs
TCS Is Issued a Patent on 'Area Event' Wireless Coverage
August 19, 2010

TeleCommunication Systems Inc. on Aug. 19 announced that the U.S. Patent and Trademark Office issued the company a patent (7,764,961) for a "Mobile Based Area Event Handling When Currently Visited Network Does Not Cover Area."
According to TCS's press release, this technology gives wireless carriers' user-location systems the ability to provide area-event-triggered services seamlessly even when mobile devices are outside their normal service areas, or "roaming." An "area event" occurs when a user takes a location-enabled wireless device from one predefined geographical area into another, and wireless carriers employ this functionality for a host of location-based services, including advertising, systems, traffic reporting, local search, and social networking. TCS says that its solution enables the location system to be informed when a mobile device enters an area that covers a pre-defined target area and then re-aim the original area event request, overcoming the problems associated with network selection when multiple networks are available in a given area and providing mobile users with a seamless service experience.
"Event-triggered location-aware data services are increasingly popular with both service providers and mobile users," said Drew Morin, chief technology officer of TCS. "This is because such services deliver an individualized experience based on the mobile user's position. Implementing such services, however, has been a challenge, especially in areas with multiple networks. The TCS invention presents an elegant solution to a fundamental implementation problem."
To learn more about TeleCommunication Systems Inc., please go to http://www.telecomsys.com
Read the TCS press release.
Augme Technologies Receives Content Delivery Patent
August 16, 2010

Augme Technologies Inc. on Aug. 16 announced that the U.S. Patent and Trademark Office issued the company a patent 7,783,721 covering a "Method and Code Module for Adding Function to a Webpage." Augme notes that this patent is a continuation of a patent 7,269,636 granted on Sept. 11, 2007.
According to its press release, "[t]he Company believes that this issuance further establishes Augme as the owner of foundational Internet content targeting technology."
"The claims of the new patent provide Augme Technologies with the specific technology ownership of a software device," said Nathaniel Bradley, Chief Technology Officer of Augme Technologies. "The software device that is patented enables Internet and Mobile Web sites to be delivered with customized content that is tailored to any end-user's network-enabled device. The customization being performed by the software device is achieved by automatically gathering information about the user's device, browser and other information provided from the content of the Web page containing the patented technology."
To learn more about Augme Technologies Inc., please go to: http://www.augme.com/
Mentor Graphics Files Patent Suit Against EVE-US
August 16, 2010

Mentor Graphics Corp., a maker of electronic hardware and software design solutions, announced on Aug. 16 that it filed a patent infringement suit against EVE-USA Inc. in the U.S. District Court for the District of Oregon (Mentor Graphics Corp. v. EVE-USA Inc., D. Ore., No. 3:10-cv-00954, filed 8/12/10).
The complaint charges that EVE-USA Inc. and Emulation and Verification Engineering SA infringe Mentor Graphics's patent 6,876,962 claiming a "Method and apparatus for concurrent emulation of multiple circuit designs on an emulation system." According to the complaint, the defendants infringe the '962 patent by making, using, selling, offering for sale, importing, and supporting the "ZeBu" series of verification, emulation and acceleration systems in the United States.
The suit seeks injunctive relief, attorneys' fees, and treble damages for willful infringement. "Intellectual property is the lifeblood of a technology company," Tom Evans, Mentor Graphics's corporate intellectual property counsel, said in a press release. "We have an obligation to our shareholders to defend our intellectual property when we believe it has been infringed."

The complaint was filed by James E. Geringer and Patrick M. Bible of Klarquist Sparkman, Portland, Ore.
To learn more about Mentor Graphics, please visit http://www.mentor.com/
Read the
Mentor Graphics v. EVE-USA
complaint
.
Oracle Sues Files Suit Alleging Patent and Copyright infringement by Google's Android Smartphones
August 12, 2010

Oracle America Inc. on Aug. 12 filed a suit against Google Inc. which charges that the Android smartphones infringe patents and copyrights in the Java technology that Oracle acquired in its $5.6 billion purchase of Sun Microsystems earlier this year (Oracle America Inc. v. Google Inc., N.D. Cal., filed 8/12/10).
According to the suit filed in the U.S. District Court for the Northern District of California, the "Android (including without limitation the Dalvik VM and the Android software development kit) and devices that operate Android infringe" seven patents (6,125,447; 6,192,476; 5,966,702; 7,426,720; RE38,104; 6,910,205; and 6,061,520) that comprise the Java software platform originally developed by Sun Microsystems. Oracle was assigned these patents when it purchased Sun earlier this year for $5.6 billion.
"Google has been aware of Sun's patent portfolio, including the patents at issue, since the middle of this decade, when Google hired certain former Sun Java engineers," but has still "actively and knowingly" committed patent infringement, the complaint states. The complaint also charges that "Android infringes Oracle America's copyrights in Java."
The suit requests damages, attorneys' fees, and injunctive relief.
"In developing Android, Google knowingly, directly and repeatedly infringed Oracle's Java-related intellectual property. This lawsuit seeks appropriate remedies for their infringement," Oracle spokesperson Karen Tillman said in a press release. Google CEO Eric Schmidt told attendees at an Aug. 4 conference that 200,000 new Android devices are sold each day.
Oracle's complaint was filed by Michael A. Jacobs of Morrison & Foerster, Palo Alto, Cal., David Boies of Boies, Schiller & Flexner, Armonk, N.Y., Steven C. Holtzman of Boies, Schiller & Flexner, Oakland, Cal., and Matthew M. Sarboraria of Oracle Corp., Redwood City, Cal.
Read the Oracle v. Google complaint.
CAFC Agrees That Term 'Release Means' Is a Means-Plus-Function Limitation for Purposes of 35 U.S.C. § 112, ¶ 6
August 12, 2010

The U.S. Court of Appeals for the Federal Circuit ruled Aug. 12 that the term "release means" must be construed as a means-plus-function claim limitation under Section § 112, ¶ 6 of the Patent Act because "release" is used purely functionally to describe what is performed by the claimed element (Baran v. Medical Device Technologies Inc., Fed. Cir., No. 2010-1058, 8/12/10).
In this appeal, Dr. Gregory Baran challenged the district court's summary judgment that his two patents (5,025,797 and 5,400,798) covering biopsy needles were not infringed by the Medical Device Technologies Inc.'s BioPince Full Core Biopsy device.
Before the district court, Baran stipulated that he could not prove infringement of the '798 patent under its reading of the "first connector" and "second connector" limitations. The Federal Circuit found no reason to overturn the district court's determination that the terms "detachable" and "releasably" were used interchangeably to require that the "first connector means" and "second connector means" are capable of being separated or withdrawn without loss or damage.
Accordingly, the appellate court affirmed the noninfringement ruling as to the '798 patent.
The Patent Act at 35 U.S.C. 112, ¶ 6 states that:
An element in a claim for a combination may be expressed as a means or step for performing a specified function without the recital of structure, material, or acts in support therof, and such claim shall be construed to cover the corresponding structure, material, or acts described in the specification and equivalents thereof.
To prove literal infringement of a means-plus-function claim, a plaintiff must show that the accused device performs the recited function through structure that is the same as or equivalent to the corresponding structure set forth in the specification.
Finding that "release means" itself added a functional limitation to the claim element, the district court read the term "release means for retaining the guide in the charged position" in the '797 patent to require two functions—retaining the guide in the charged position and releasing the guide from the charged position.
Disputing the interpretation that the claims require two functions, Baran insisted that "release" should mean "releasable," which is a characteristic not a function.
Citing Signtech USA Ltd. v. Vutek Inc., 174 F.3d 1352 (Fed. Cir. 1999) and Al-Site Corp. v. VSI Int'l Inc., 174 F.3d 1308 (Fed. Cir. 1999), Judge William C. Bryson rejected the argument:
We agree with the district court that the claim language recites both a release function and a retention function. Dr. Baran's argument regarding the placement of the term "release" is unavailing. The relevant inquiry is whether the term at issue is purely functional. … In the context of the '797 patent, the term "release" is not an idle description but a vital function to be performed by the means-plus-function element. The patent does not recite a biopsy instrument that retains indefinitely without release; rather, the contemplated function is to retain for the express purpose of producing a spring-loaded release on demand. The claim language ties both functions to the same means-plus-function element, so it is appropriate that the element be construed accordingly.
After affirming the district court's claim construction, the appellate court went on to agree that the flexible locking tab structure of the accused device is substantially different from the rigid lever structure disclosed in the '797 patent and thus does not infringe pursuant to Section 112, para. 6.
The opinion was joined by Judges Arthur Gajarsa and Sharon Prost.
Baran was represented by Steven M. Auvil of Benesch, Friedlander, Coplan & Aronoff, Cleveland. Medical Device Technologies was represented by Monica L. Thompson of DLA Piper, Chicago.
Read the
Baran v. Medical Device Technologies Inc.
opinion
.
Telephone Software Patent Asserted Against AT&T & Cingular Wireless Is Not Unenforceable for Inequitable Conduct
August 6, 2010

The U.S. Court of Appeals for the Federal Circuit ruled Aug. 6 that a district court improperly found a software patent asserted against Cingular Wireless unenforceable for inequitable conduct (Ring Plus Inc. v. Cingular Wireless LLC, Fed. Cir. No. 2009-1537, 8/6/10).
Although the patent applicants made a material misrepresentation to the Patent and Trademark Office, there was no clear and convincing evidence that they did so with the intent to deceive the Patent and Trademark Office, the court ruled.
In this case, Ring Plus Inc. sued Cingular and AT&T Wireless Services Inc., charging that Cingular's Answer Tones phone service for selecting songs and other entertainment during dialing infringes a patent (7,006,608) covering a "Software Algorithm and Method Enabling Message Presentation During a Telephone Ringing Signal Period."
After a bench trial, the district court found the '608 patent unenforceable for inequitable conduct.
Ring Plus appealed.
The appellate court overturned the inequitable conduct ruling.
To successfully prove inequitable conduct, the accused infringer "must present evidence that the applicant (1) made an affirmative misrepresentation of material fact, failed to disclose material information, or submitted false material information, and (2) intended to deceive the [PTO]," the court observed, quoting Star Scientific Inc. v. R.J. Reynolds Tobacco Co., 537 F.3d 1357 (Fed. Cir. 2008). Both materiality and intent to deceive must be proven by clear and convincing evidence.
Judge Kimberly A. Moore found no clear error in the district court's conclusion that the patent applicants' Background statement misrepresented the prior art in stating that the Strietzel patent application (2001/0051517) and Sleevi patent (4,811,382) disclose no algorithm or software proposed for operating the telephone system. The district court found that Strietzel and Sleevi disclose software-based algorithms and playing a sound presentation only when the recipient line is not busy. To Moore, the evidence did indicate that a skilled artisan could understand both references to disclose software-based algorithms. Thus, she agreed that this statement by the applicants was a misrepresentation.
Though Moore also found no clear error in the determination that this statement was highly material, she disagreed with the conclusion that this misrepresentation was made with the intent to deceive the PTO. Disputing the lower court's finding that software was plainly disclosed, Moore said that "[n]either Strietzel nor Sleevi mentions software, and neither identifies any code or software mechanism for operating the disclosed systems." Finding "no record evidence that one of skill in the art would consider the references to unambiguously disclose software," she said that intent to deceive had not been proven by clear and convincing evidence.
Further, Moore found that the district court clearly erred in concluding that the applicants misrepresented the prior art in Amendment B by stating in that the claimed invention is distinguishable because it generates a message when the phone line between the caller and the recipient is not busy. Finding no misrepresentation based on the evidence, Moore said that it was clear error for the district court to conclude that Sleevi and Strietzel disclose playing a sound presentation only when a called line is not busy.
Finally, the Federal Circuit ruled that there was no abuse of discretion in the lower court's refusal to disqualify Cingular's patent counsel, who had been contacted by an individual named Tom Garretson.
Though Ring Plus here argued that Garretson was a former director with privileged information, it never acknowledged that he had any relationship to the company when Cingular made repeated inquiries, the court said. The district court found that Cingular's counsel knew of no affiliation between Ring Plus and Garretson and that Garretson did not possess relevant information, and the Federal Circuit saw no clear error in these findings.
The inequitable conduct ruling was reversed, and the refusal to disqualify counsel was affirmed.
The opinion was joined by Judges Alan D. Lourie and Arthur J. Gajarsa.
Ring Plus was represented by Jerry L. Mowery Jr., Law Offices of Jerry L. Mowery, Beverly Hills. Cingular and AT&T were represented by Larry D. Carlson of Baker Botts, Dallas.
Read the
Ring Plus Inc. v. Cingular Wireless LLC
opinion
.
N.Y.'s Senator Schumer Introduces Fashion Design Protection Bill
August 6, 2010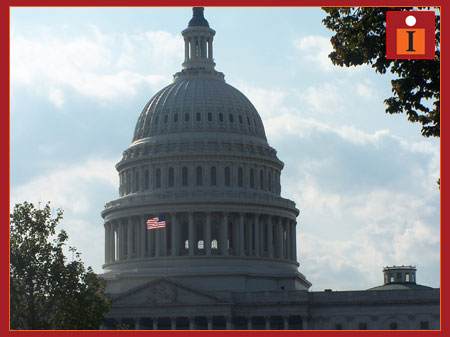 U.S. Senator Charles Schumer (D-N.Y.) on Aug. 5 introduced  the ''Innovative Design Protection and Piracy Prevention Act,'' which seeks to extend intellectual property protection to fashion designs.
An Aug. 6 press release by Sen. Schumer's office said that this bill, S.3728, "would protect the New York and United States fashion industry from copy-cat knock offs" and "level the playing field with European designers and protect an industry that employs hundreds of thousands of New Yorkers and pumps billions of dollars into the local economy." Stressing that the fashion industry generates $9.6 billion in total wages, and tax revenues of $811 million, Schumer said that "[u]nregulated, high-end knock offs are hurting the integrity of this industry."
Key to this bill is the requirement that protection would only be available to designs that are "the result of a designer's own creative endeavor" and "provide a unique, distinguishable, non-trivial and non-utilitarian variation over prior designs for similar types of articles."  The press release stated that "[c]olors and patterns cannot be used in determining whether a design is protected. Furthermore, the protection begins when a design is made public and protection lasts for only a period of three years." This legislation "balances the need to protect jobs and innovation in the fashion industry and the need to keep clothing cheap, affordable, and accessible."
Schumer's press release continued:
In order for a design to count as infringing on a protected design, the copy must be substantially identical, meaning it is so similar in appearance that it is likely to be mistaken for the protected design. Everything that has been created prior to the enactment of the bill is considered public domain and cannot be protected.  Finally, the bill puts a high burden on plaintiffs to bring a case to court, in order to limit the costs of frivolous litigation.
Steven Kolb, executive director of the Council of Fashion Designers of America said in the press release: "America is the world fashion leader, and yet it is basically the only industrialized country that does not provide protection for fashion design.  This bill is good news in that it promotes creativity and thus strengthens the fashion industry's significant contribution to a healthy and working economy."
Read the Schumer press release.
As CAFC Reverses Construction of Claims for Pig Virus Vaccine, Judge Dyk Questions Patentability Under §101
August 4, 2010

In a case where the U.S. Court of Appeals for the Federal Circuit reversed a district court's reading of claims covering a pig virus vaccine, Judge Timothy B. Dyk disagreed with the majority's reading of one term and went on to raise the broader question of whether the claimed "isolated" DNA sequence is simply a naturally occurring substance unpatentable under Section 101 of the Patent Act (Intervet Inc. v. Merial Ltd., Fed. Cir., No. 2009-1658, 8/4/10).
Postweaning Multisystemic Wasting Syndrome (PMWS) is a disease affecting livestock pigs, and Merial Ltd. has a patent (6,368,601)  covering certain vectors and other DNA molecules that contain portions of the PCV-2 gene sequence. These molecules are believed to be useful in diagnosing and vaccinating against PMWS, by stimulating the production and activity of antibodies against PCV-2.
In this case, Intervet Inc. sued for a declaratory judgment that its "Porcine Circovirus Vaccine Type 2" vaccine containing a porcine circovirus nucleotide sequence in a vector for treating PMWS in pigs does not infringe the '601 patent.
Merial appealed the district court's summary judgment that Intervet's PMWS vaccine does not use an infringing PCV-2 sequence.
The Federal Circuit found that the district court misconstrued certain patent claim terms and vacated the summary judgment of noninfringement.
Judge Sharon Prost, joined by Judge William C. Bryson, found that the district court erred by narrowly construing "ORFs 1-13" in Claim 9 to mean the precise limits of the representative ORFs listed in Example 13, and the exact DNA sequence of SEQ ID 4. Read properly, the majority concluded, this term means "lengths of translatable DNA between pairs of start and stop codons, corresponding to the 13 ORFs identified in the patent specification."
Judge Timothy B. Dyk agreed with the majority's reading of Claim 32, but disagreed with its reading of Claim 9. In his view, the district court's limited reading of this term was proper given the intrinsic evidence.
Dyk went on to clarify that claim construction is not a decision on whether "the claims as construed are limited to patentable subject matter." He argued that Claim 32 broadly claims DNA sequences that were not in fact isolated by the inventor and are distinct from the five isolated strains disclosed in the '601 patent. To Dyk, "[t]he question is whether the isolated DNA molecule, separate from any applications associated with the isolated nucleotide sequence (for example, the production of a vaccine) is patentable subject matter."
Dyk continued:
Neither the Supreme Court nor this court has directly decided the issue of the patentability of isolated DNA molecules. Although we have upheld the validity of several gene patents, … , none of our cases directly addresses the question of whether such patents encompass patentable subject matter under 35 U.S.C. § 101. Although the U.S. Patent and Trademark Office ("PTO") believes that at least some of these patents satisfy section 101, see Utility Examination Guidelines, 66 Fed. Reg. 1092 (Jan. 5, 2001), thus far the question has evaded judicial review.
I think that such patents do in fact raise serious questions of patentable subject matter. The Supreme Court's recent decision in Bilski v. Kappos has reaffirmed that "laws of nature, physical phenomena, and abstract ideas" are not patentable. … Just as the patentability of abstract ideas would preempt others from using ideas that are in the public domain, … , so too would allowing the patenting of naturally occurring substances preempt the use by others of substances that should be freely available to the public.
Quoting Diamond v. Chakrabarty, 447 U.S. 303 (1980), Dyk observed that "a new mineral discovered in the earth or a new plant found in the wild is not patentable subject matter. Likewise, Einstein could not patent his celebrated law that E=mc2; nor could Newton have patented the law of gravity." These aspects are properly conceptualized as representing a public domain, "free to all men and reserved exclusively to none," he said, further quoting that case. Although Chakrabarty involved a man-made bacteria that the Supreme Court said had "markedly different characteristics from any found in nature," Dyk stated that it is not at all clear that the "isolated" DNA sequence here meet that test.
Intervet was represented by William G. James II of Kenyon & Kenyon, Washington, D.C. Merial was represented by J. Patrick Elsevier of Jones Day, San Diego.
Read the
Intervet Inc. v. Merial Ltd.
opinion
.
Inventor's Divorce Decree Allows His Company to Sue Without Ex-Wife and Win $2.8 Million Award Against SprintNextel
August 3, 2010

The U.S. Court of Appeals for the Federal Circuit on Aug. 3 ruled that an inventor's ex-wife did not have to join an infringement suit for the patentee to have standing, and it affirmed a $2.8 million damages award against Sprint Nextel (Enovsys LLC v. Nextel Communications Inc., Fed. Cir., No. 2009-1167, 8/3/10).
Mundi Fomukong is a co-inventor of two patents (5,918,159 and 6,560,461) covering inventions that maintain the security of a mobile device's location data. Fomukong filed the applications for the '159 and '461 patents while he was married to Fonda Whitfield.
The couple, however, divorced in a summary dissolution of marriage, which was finalized in 2002. Fomukong in 2006 formed Enovsys LLC and, along with his co-inventor, assigned the patents to the company. Enovsys brought this patent infringement suit against Sprint Nextel, who obtained an assignment of any property in the patents from Whitfield.
SprintNextel here appealed a $2.8 million damages ruling in favor of Enovsys, arguing that Enovsys lacked standing to sue because it failed to join Whitfield—a co-owner of the patents—as a party in the suit.
The Federal Circuit affirmed the judgment.
Who has legal title to a patent is a question of state law, the court related, citing Akazawa v. Link New Tech.. Int'l Inc., 520 F.3d 1354 (Fed. Cir. 2008). Judge Sharon Prost said that Fomukong and Whitfield chose summary dissolution, "California's version of a quickie divorce," which requires that a couple either (1) have no community property, or (2) have signed a property settlement agreement listing and dividing all community assets and liabilities. In response to the petition's question about community property, Fomukong and Whitfield checked the box next to the statement, "We have no community assets or liabilities." They left unchecked a box that read: "We have signed an agreement listing and dividing all our community assets and liabilities and have signed all papers necessary to carry out our agreement. A copy of our agreement is attached to this petition." In line with this declaration that they had no community property, Fomukong and Whitfield did not attach a property settlement agreement to their petition. After this joint petition filing, there was a six-month waiting period in which "either party could have stopped the divorce," but neither did and the divorce became final in 2002, Prost noted.
While Sprint Nextel is correct that all property acquired by a married person during marriage is presumed to be community property under California law, that presumption was overcome by what Fomukong and Whitfield declared in their joint petition for summary dissolution, Prost wrote. She went on to give the divorce decree preclusive effect and hold that "Whitfield retained no property rights in the patents" and that Enovsys had standing to bring suit.
Finally, the Federal Circuit concluded that Sprint Nextel waived any argument claiming error in the district court's reading of the "connecting circuitry" limitation in the '159 patent and the "pre-authorized" limitation in the '461 patent.
The district court's judgment was affirmed.
Judge William C. Bryson joined the opinion.
Judge Pauline Newman agreed with the standing analysis, but dissented from the claim construction ruling.
Enovsys was represented by Gregory S. Dovel of Dovel & Luner, Santa Monica, Calif. SprintNextel was represented by Donald R. Dunner of Finnegan, Henderson, Farabow, Garrett & Dunner, Washington, D.C.
Read the
Enovsys LLC v. Nextel Communications Inc.
opinion
.
Bulgarian Authorities Close Four Illegal Music Sites
August 2, 2010

The International Federation of the Phonographic Industry issued a press release Aug. 2 reporting that four suspected illegal websites have been shut down following the "largest ever operation against internet piracy in Bulgaria." According to the IFPI, the Bulgarian Police's Cyber Crime Unit closed nanoset.net, rapidadd.com, 4storing.com and afasta.com, all of which have allegedly engaged in the widespread illegal distribution of books, films, games, music and software. Bulgarian authorities believe that users paid 2.5 million euros to access the illegal services, which were run by an organized crime network.
The criminal investigation took place after a complaint was filed by the Bulgarian Association of the Music Producers (BAMP). Ina Kileva, BAMP's executive director, stated:
The sheer scale of this operation, the quantity of seized pirate content and the vast financial profit of the criminals involved shows clearly what an enormous problem piracy is in Bulgaria. It is depriving creators and artists of their livelihoods, feeding organised crime and frustrating all efforts to build a successful legal digital music market.
The IFPI—which represents music labels such as Capitol Records, Sony BMG Music Entertainment, Universal Music Group, EMI Music, and Warner Music Group—has some 1400 member companies in over 70 countries.
Read the IFPI's press release.
CAFC Reverses Infringement Ruling Against Tyco, Finding That Its Accused Safety Needles Lack a 'Spring Means'
July 29, 2010

An infringement ruling against Tyco Healthcare Group LP was reversed July 29 by the U.S. Court of Appeals for the Federal Circuit, which found that the company's accused Monoject Magellan™ safety needles do not feature a "spring means" claimed in the plaintiff's patent (Becton, Dickinson and Co. v. Tyco Healthcare Group LP, Fed. Cir., No. 2009-1053, 7/29/10).
In this case, a jury found that Tyco Monoject Magellan safety needles and blood collection devices literally infringed Claims 1-4, 6, 12, 13, 15, 24 and 27 of Becton, Dickinson and Co.'s patent (5,348,544) directed to a needle designed to prevent accidental stick injuries. The district court denied Tyco's motion for a judgment as a matter of law.
Tyco appealed.
Claim 1, which has been treated as representative, calls for a "spring means connected to said hinged arm for urging said guard along said needle cannula toward" the tip of the needle.
The Federal Circuit reversed the infringement ruling, finding that the accused devices do not possess the "spring means" required by the claims.
To establish literal infringement, "every limitation set forth in a claim must be found in an accused product, exactly," Judge Haldane Robert Mayer observed, quoting Southwall Techs. Inc. v. Cardinal IG Co., 54 F.3d 1570 (Fed. Cir. 1995). Thus, "[i]f any claim limitation is absent from the accused device, there is no literal infringement as a matter of law," he added, quoting Amgen Inc. v. F. Hoffmann-La Roche Ltd., 580 F.3d 1340 (Fed. Cir. 2009). Citing the "unequivocal" claim language, Mayer said that "the '544 patent requires a spring means that is separate from the hinged arm" and that the accused products cannot literally infringe because they "do not contain a spring means that is a separate structural element from the hinged arm and its hinges."
Judge Richard Linn joined the opinion.
However, Judge Arthur J. Gajarsa dissented, insisting that the majority failed to properly interpret the "spring means" limitation under Patent Act Section 35 U.S.C. § 112, ¶ 6. In his view, "the majority puts the cart before the horse by concluding that the claim language covers only devices having two separate structures, but fails to undertake a proper claim construction analysis."  In so doing, the majority "injects ambiguity into the claims and fails to construe the claims as required by our case law," he said, citing Phillips v. AWH Corp., 415 F.3d 1303 (Fed. Cir. 2005) (en banc) and Vitronics Corp. v. Conceptronic Inc., 90 F.3d 1576 (Fed. Cir. 1996).
Becton, Dickinson was represented by William F. Lee of Wilmer Cutler Pickering Hale and Dorr, Boston. Tyco was represented by Frank P. Porcelli of Fish & Richardson, Boston.
Read the Becton, Dickinson and Co. v. Tyco Healthcare Group LP opinion.
European Union Issues Annual Report on IP Rights Enforcement
July 22, 2010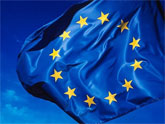 The European Union on July 22 published its annual report on EU Customs Enforcement of Intellectual Property Rights (IPR). The report shows that, in 2009, EU Customs took action in 43,500 cases involving several million products suspected of being counterfeited or pirated at the EU's external borders and that China is the main source of these goods.
While cigarettes, clothing and brand labels were among the main articles stopped by customs on suspicion of IPR infringements, the report shows an alarming increase in counterfeiting of personal care and home products that risk public health, such as shampoos, toothpastes, toys, medicines or household appliances.
Algirdas Šemeta, Commissioner for Taxation, Customs, Anti-fraud and Audit said: "The role of EU Customs is to protect our citizens and businesses. Fake products can pose a serious health and safety risk for consumers and cheat legitimate businesses. The Commission and Member States will continue to work with international trading partners and industry to ensure the highest level of protection for intellectual property rights in the EU."
The report shows an increase in the number of goods suspected of violating intellectual property rights. In 2009, over 43,500 cases of such goods were stopped by customs, totalling 118 million articles. Of the top categories of goods detained, cigarettes accounted for 19%, other tobacco products 16%, labels 13% and medicines 10%. China continued to be the main source of IPR infringing products, accounting for 64% of the total of IPR infringing articles while other countries such as United Arab Emirates and Egypt accounted for the majority in certain product categories. The overall number of detained articles was lower in 2009, and the report attributes that difference to the decrease in interceptons involving DVDs/CDs. More than 77% of all detained products were destroyed or litigation was initiated to determine infringement.
Read the European Union's press release.
Read the European Union's annual IPR report.
Ranbaxy and Daiichi Sankyo Announce Plan for Marketing
of the Antibiotic Tavanic in South Africa, Romania
July 21, 2010

Daiichi Sankyo Co. Ltd. and Ranbaxy Laboratories Ltd. on July 21 announced a plan for Ranbaxy to market the Tavanic® (levofloxacin) antibiotic in South Africa and Romania.
Ranbaxy, India's largest pharmaceutical company, will leverage its extensive marketing ties in these two countries to accomplish what both companies believe will be best for them competitively. Levofloxacin is a synthetic antibacterial agent originally discovered by Daiichi Sankyo, and a 1993 agreement had licensed the marketing rights for Africa and Europe to Sanofi-Aventis. According to the Daiichi Sankyo/Ranbaxy joint press release, the parties earlier this year agreed that the transfer of the Tavanic marketing rights to Ranbaxy would be effective in 2010 for Romania, and effective in 2012 for South Africa.
"We are delighted to announce another synergistic business development created through our cooperation with Ranbaxy," said Joji Nakayama, President & CEO of Daiichi Sankyo.
Atul Sobti, CEO and Managing Director of Ranbaxy, added:"Ranbaxy has a significant presence and position in Romania and South Africa. As part of our commitment to deliver greater value through the Hybrid Business Model, we are pleased to offer Tavanic, an innovative product of Daiichi Sankyo, in these markets. This will also position us better in the overall pharma market."
Read the Daiichi Sankyo/Ranbaxy press release.
Ex-Drug Dealer Sues Rapper, Def Jam, and Jay-Z Over Use of 'Rick Ross'
July 18 2010
Ex-drug dealer Ricky Ross on June 18 filed a trademark infringement suit in the U.S. District Court for the Central District of California against the rapper known as "Rick Ross," Def Jam Recordings, and producer Jay-Z, alleging that they "unlawfully used and exploited" his name and persona to boost records sales (Ross v. Roberts, C.D. Cal., No. 2:10-cv-04528, filed 6/18/10).
Plaintiff Ricky Ross, a former Los Angeles drug dealer who was sent to federal prison in 1995, brought this suit against rapper William Leonard Roberts II d/b/a "Rick Ross," Def Jam Recordings LLC, record producer Shawn Carter a/k/a "Jay-Z", and others, charging that they violated the federal Lanham Act, state and common law by infringing his trademark, name and rights. According to the complaint, the defendants made millions of dollars when they unlawfully used and exploited his "name, persona, and its value, for their unlawful benefit in commerce and interstate commerce" without his consent after his imprisonment. The complaint asserts that Ross gained national notoriety as a drug dealer when he was linked to the CIA's "Iran-Contra" scandal, and that Roberts, Carter and the record companies later profited from record sales through the promotion of Roberts as drug criminal "Rick Ross" in the "Black, urban crime, rap, entertainment" community. In falsely branding Roberts this way, the defendants caused Ross "irreparable harm," the suit charges.
Ross's complaint seeks injunctive relief and damages in excess of $10 million.
Read the complaint filed in Ross v. Roberts.
Author's Estate Sues Harry Potter's U.S. Publisher
July 13 2010
The trustee of the estate of late British author Adrian Jacobs has filed a copyright infringement suit in the U.S. District Court for the Southern District of New York against Scholastic Inc., the U.S. publisher of the Harry Potter series (Allen v. Scholastic Inc., S.D.N.Y., No. 10-5335, filed 7/13/10).
The suit, filed on July 13, charges that Harry Potter author J.K. Rowling copied a substantial part of Jacobs' 1987 book, The Adventures of Willy the Wizard. The complaint alleges that J.K. Rowling's Harry Potter and the Goblet of Fire  "is substantially similar to the protectable expression in Willy the Wizard."  The estate also points out that Jacobs' literary agent, Christopher Little, is the same agent who went on to "discover" J.K. Rowling and oversee the Harry Potter brand worldwide.
Last February, J.K. Rowling was joined as a defendant in a suit at England's High Court of Justice brought against Harry Potter's British publisher Bloomsbury Publishing PLC.
Read the complaint in Allen v. Scholastic Inc.
Benoît Battistelli Takes Over at EPO, Replacing Alison Brimelow
July 1, 2010

Benoît Battistelli on July 1 replaced Alison Brimelow as president of the European Patent Office. Brimelow, whose term ended June 30, called the EPO "one of Europe's great success stories" and said that now is not the time for complacency because "[t]here is more to be done."
According to a June 30 EPO press release, Brimelow told the EPO Administrative Council:
The EPO is one of Europe's great success stories. But success is not sustained by a complacent reflection on how wonderful we are. There is more to be done. Societal and economic expectations evolve. So must the EPO.…
The EPO was launched as a great adventure, with no guarantee of success. Look at us now. The founding fathers were bold, groundbreaking and visionary. It is that spirit that we need to sustain and cherish. I am sure Benoît Battistelli will do so. I wish him every success.
Battistelli, a French national, praised the work of his UK predecessor in maintaining the EPO's prominence as an office known for high patent quality, and added that the EPO can work more cohesively to ensure improved future performance. "My first EPO internal priority will be to develop a climate of trust between the management and staff of the Office," Battistelli said in a July 1 EPO press statement.
Battistelli was elected President in March 2010 by the Administrative Council of the European Patent Organisation, the EPO's governing body. His term of office is five years.
<< Start < Prev 1 2 3 4 5 6

7

8 Next > End >>


Page 7 of 8