Briefs
Mattel's Has Its Copyright Claims to Bratz Dolls Rejected by Jury, Is Ordered to Pay MGA $88.5 Million in Damages
April 21, 2011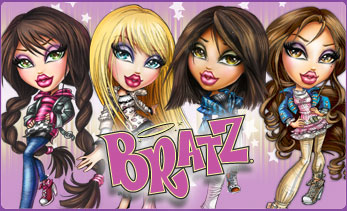 A federal jury in California on Apr. 21 rejected Mattel Inc.'s claims to copyright ownership in the Bratz doll line, denied its trade secret misappropriation claims, and ordered the toy maker to pay rival MGA Entertainment Inc. $88.5 million for trade secret misappropriation (Bryant v. Mattel Inc., C.D. Cal., No. 04-cv-09049, 4/21/11).
At the bottom of this epic battle is Mattel's suit against its former toy designer, Carter Bryant, who allegedly created the concept for the wildly successful Bratz doll as an employee and then took the design after being lured away by MGA Entertainment Inc. in 2000. Later, MGA intervened in the case, asserting its ownership of the Bratz line, which has caused misery for Mattel's Barbie doll brand in head-to-head competition for the last several years.
The case was originally tried in 2008, and a federal jury ruled in Mattel's favor and awarded $10 million in damages. The trial judge then ordered MGA to relinquish the Bratz line to Mattel.
However, in its July 2010 ruling, the U.S. Court of Appeals for the Ninth Circuit vacated the district court's order, holding that the lower court erred in concluding that Bryant's employment contract with Mattel unambiguously conveyed his ideas even though it only mentioned "inventions." Mattel Inc. v. MGA Entertainment Inc., 616 F.3d 904 (9th Cir. 2010). Finding that the agreement's text "doesn't compel that reading," Ninth Circuit Chief Judge Alex Kozinski ruled that the lower court should have allowed extrinsic evidence on this point and vacated the constructive trust favoring Mattel. In any case, he reasoned that the constructive trust was overbroad since it transferred MGA's entire Bratz trademark portfolio to Mattel.
Kozinski explained:
Even assuming that MGA took some ideas wrongfully, it added tremendous value by turning the ideas into products and, eventually, a popular and highly profitable brand. The value added by MGA's hard work and creativity dwarfs the value of the original ideas Bryant brought with him, even recognizing the significance of those ideas. We infer that the jury made much the same judgment when it awarded Mattel only a small fraction of the more than $1 billion in interest-adjusted profit MGA made from the brand.
Following remand, the district court vacated the jury's monetary award and agreed to rehear the case.
On retrial, the jury here turned away Mattel's claim to ownership rights in the name "Bratz" or in the concept for the doll, defined in these proceedings as a "multi-ethnic group of hip, urban, edgy, trendy fashion dolls … with attitude" and "oversized heads and feet, large eyes, large lips, and small, almost non-existent noses."
While finding that Mattel also failed to prove its trade secret misappropriation claim, the jury found that Mattel misappropriated elements such as the appearance, intended play pattern, and television advertising plan of various Bratz toys. Thus, the jury awarded MGA $88.5 million in damages. The jury did, however, award Mattel $10,000 after finding MGA and its chief executive officer, Isaac Larian, liable for intentionally interfering with contractual relations between Mattel and Bryant.
Bryant and MGA were represented by John W. Keker of Keker and Van Nest, San Francisco, and Thomas J. Nolan of Skadden Arps Slate Meagher & Flom, Los Angeles.
Mattel was represented by John B. Quinn of Quinn Emanuel Urquhart & Sullivan, Los Angeles.
Read the Apr. 21 Bryant v. Mattel jury verdict.
Appeals Court Upholds Settlement Over Rights to Facebook
April 11, 2011

The U.S. Court of Appeals for the Ninth Circuit Apr. 11 upheld the enforceability of a settlement of claims by two brothers who alleged, among other things, that Mark Zuckerberg stole the idea of the Facebook social networking site from them (Facebook Inc. v. ConnectU Inc., 9th Cir., No. 09-15021, 4/11/11).
In a case that stems from a dispute made famous in the hit film The Social Network, the court found that a settlement of claims brought against Facebook founder Mark Zuckerberg by twins Cameron Winklevoss and Tyler Winklevoss is valid and enforceable.  Chief Judge Alex Kozinski saw nothing fraudulent about the agreement and said that while the Winklevosses were simply wanted "to back out" of the deal, now is the time for this litigation to come to an end.
At the root is this case is the dispute over ownership rights to the Facebook social networking juggernaut, which was created when Zuckerberg and the Winklevoss twins were students at Harvard University. The Winklevosses sued Zuckerberg (Facebook) in Massachusetts, alleging theft of their idea of the site. Facebook countersued in California, alleging that the Winklevosses and their social networking site, ConnectU, hacked into Facebook to purloin user data and to steal users by spamming them.
Eventually, there was a settlement, whereby the Winklevosses agreed to give up ConnectU in exchange for cash and a piece of Facebook and the parties agreed that the terms would be "confidential," "binding,"  and enforceable.
However, the Winklevosses later argued that the settlement was unenforceable because it lacked material terms and had been procured by fraud. Here, they appealed the district court's decision enforcing the settlement and ordering them to transfer all ConnectU shares to Facebook.
Upholding the settlement, the Ninth Circuit said that this case has given "bread to many lawyers" but now must end.
Rejecting the charge that the settlement should be rescinded under Section 29(b) of the Securities Exchange Act of 1934, the court could find no support for the claim that Facebook misstated or hid information that would materially change the Winklevosses' evaluation of the settlement. A party seeking to overturn a settlement agreement has "steep uphill battle," and the Winklevosses are "sophisticated parties" who had ample opportunity during discovery to uncover any fraud as to the value of Facebook's shares, Chief Judge Kozinski said. "They brought half-a-dozen lawyers to the mediation," he added, noting that the Winklevosses' father, Howard, a former accounting professor at Wharton School of Business and an expert in valuation, also participated.
Citing a January Wall Street Journal article (Facebook Deal Raises $1 Billion) by Geoffrey A. Fowler & Liz Rappaport, Kozinski noted that investors placed Facebook's valuation at "$50 billion—3.33 times the value the Winklevosses claim they thought Facebook's shares were worth at the mediation."  He concluded as follows:
The Winklevosses are not the first parties bested by a competitor who then seek to gain through litigation what they were unable to achieve in the marketplace. And the courts might have obliged, had the Winklevosses not settled their dispute and signed a release of all claims against Facebook. With the help of a team of lawyers and a financial advisor, they made a deal that appears quite favorable in light of recent market activity. … For whatever reason, they now want to back out. Like the district court, we see no basis for allowing them to do so. At some point, litigation must come to an end. That point has now been reached.
The district court's ruling was affirmed.
The opinion was joined by Judges J. Clifford Wallace and Barry G. Silverman.
The Winklevosses were represented by Jerome B. Falk of Howard Rice Nemerovski Canady Falk & Rabkin, San Francisco.
Zuckerberg and Facebook were represented by E. Joshua Rosenkranz of Orrick, Herrington & Sutcliffe, New York.
ConnectU was represented by James E. Towery, Alison P. Buchanan and Jill E. Fox of Hoge, Fenton, Jones & Appel, San Jose, Calif.

USPTO Will Host Two-Day Seminar on Protecting Against IP Infringement in China
March 31, 2011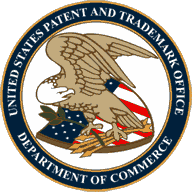 The USPTO on Mar. 31 announced that it will hold a two-day seminar Apr. 6-7 to educate businesses on how to protect against intellectual property (IP) theft in China as part of its China Road Show.
"As of 2010, "China continues to be the number one source of counterfeit products seized by U.S. Customs and Border Protection, accounting for 61 percent of all seizure," the agency said in its press release.
The seminar is free and open to the public but registration is required by April 5.  For more information, click here.

'Citibank' and 'Capital City Bank' Marks Are Not Similar
March 28, 2011


There is no likelihood of confusion between the "Capital City Bank" mark and Citigroup Inc.'s famous "Citibank" mark, the U.S. Court of Appeals for the Federal Circuit ruled Mar. 28 (Citigroup Inc. v. Capital City Bank Grp. Inc., Fed. Cir., No. 2010-1369, 3/28/11).
Affirming a decision by the Trademark Trial and Appeal Board, the court upheld the denial of Citigroup's opposition to the registration of the "Capital City Bank" banking service mark sought by Capital City Bank Group Inc. (CCB).
Citigroup's opposition to the "Capital City Bank" mark asserted likelihood of confusion and likelihood of dilution by blurring.
Analyzing likelihood of confusion under the factors set forth in Application of E.I. DuPont De Nemours & Co., 476 F.2d 1357 (CCPA 1973), the TTAB found that four relevant factors favored Citigroup: (1) the fame of the CITIBANK mark; (2) the similarity of Citigroup's services and the services described in the applications; (3) the similarity of Citigroup and CCB's trade channels; and (4) the similarity of their consumers. However, the TTAB found that two of the relevant DuPont factors favored CCB: (1) the nature and extent of any actual confusion and (2) the similarity of the marks. After weighing the factors, the TTAB determined that neither a likelihood of confusion nor dilution would arise from the registration of CCB's marks.
Citigroup appealed.
As an initial matter, the Federal Circuit declined to consider dilution, noting that Citigroup did not address the issue on appeal. It then concluded that substantial evidence supported the TTAB's factual finding that CCB's marks are not similar to Citigroup's marks.
The court observed that the companies spell their marks differently, noting that "Citigroup's marks are single words and all feature the C-I-T-I spelling" and that CCB has never displayed its marks with "City" spelled C-I-T-I or with the words "City Bank" as a single compound word.  "This court has found mark dissimilarity when the words are spelled differently," Judge Arthur Gajarsa said, citing a case dealing with the "CRISTAL" and "CRYSTAL CREEK" marks . Champagne Louis Roederer S.A. v. Delicato Vineyards, 148 F.3d 1373 (Fed. Cir. 1998).  Another case addressing marks containing "CITY" and "CITI" found that the "I/Y distinction is critical, though the marks are aurally identical," Gajarsa said, quoting Citigroup Inc. v. City Holding Co., 171 F. Supp. 2d 333 (S.D.N.Y. 2001).
Drawing from that earlier case involving Citigroup, Gajarsa continued:
That court ruled that "the distinctive quality [i.e., spelling] of the CITI mark, the extent of usage of both marks, both in time and geography . . . demonstrate that the aural identity is overcome by the written differentiation." . . . The district court explained that the "I" misspelling is the foundation of the CITI marks' distinctiveness and the basis of Citigroup's trademark protection policy. … We agree with the reasoning of that court.
Further, the Federal Circuit pointed to the TTAB's finding that a plethora of other banking websites use "City Bank" in their names and that, despite these other uses, the strength of Citigroup's marks is not diminished. Moreover, it agreed with the TTAB's finding that the term "Capital" distinguishes CCB's marks from Citigroup's marks.  "The dissimilarity of the marks in their entireties as to appearance, sound, connotation, and commercial impression strongly supports a finding of no likelihood of confusion," Gajarsa wrote. Further, he found substantial evidence in support of the TTAB's finding that actual confusion is absent in this case. "We conclude that no likelihood of confusion would arise from the registration of CCB's marks for banking and financial services and Citigroup's marks for the same services."
The court affirmed the TTAB's denial of the Citigroup opposition to the registration of CCB's marks.
The opinion was joined by Chief Judge Randall R. Rader and Judge Sharon Prost.
Citigroup was represented by Michael F. Clayton of Morgan, Lewis & Bockius, Washington, D.C.
Capital City Bank Group was represented by Joseph W. Berenato of Berenato & White, Bethesda, Md.
NPRA Annual Meeting Looks at Energy Innovations, Safety and Government Regulation
March 22, 2011

Energy industry executives gathered at the National Petrochemical and Refiners Association's 109th annual meeting in San Antonio Mar. 20-22 to discuss a host of issues such as innovative processes, industry safety, and governmental regulation. A consistent theme of the meetings was that President Obama and the federal government need to support innovations in the refinery and petrochemical industries, which are proven and sustainable sources of power and energy.
'We Are Doing for America.'
NPRA President Charles T. Drevna opened the meeting on Monday, March 21 by applauding industry innovations that have resulted in more reliable energy sources and cleaner and more efficient fuel products. NPRA's members manufacture products that include gasoline, diesel fuel, home heating oil, jet fuel, lubricants, and the chemicals that are the underlying structures for everything from plastics to clothing to medicine to computers and many other products essential to daily life.
Drevna said that American ingenuity and innovation will help lead the country to economic prosperity, sustainable forms of energy, and a better environment. NPRA's are high tech leaders in the development of jet fuel, diesel, and other important products, and  "we play a key role in America's economic and national security ," Drevna said.
Invoking President John F. Kennedy's famous inaugural address quote-- "ask not what your country can do for you - ask what you can do for your country"—Drevna said "we are doing for America." Drevna lamented the way that he sees his industry being treated by the federal government. The government should not attempt to pick winners and losers, but allow the market to decide whose energy products are best, Drevna said, alluding to what he considers a favored treatment that alternative energy technologies receive from government regulators and policy makers. "There is no magical energy source," Drevna said, noting that wind, waves and sun are touted in the media as the cure for all energy needs but never measure up with proven results. "The demise of the hydrogen molecule has been extremely exaggerated," he said.
Industry Focus on Safety.
NPRA Chairman William R. Klesse told the audience that governmental red tape means jobs, "red white and blue jobs." Everyone here wants clean water and clean air, but we live in a world where sound bites are used to scare the public about our industry to boost news ratings, without any real cost benefit analysis of these other energy  sources, Klesse said. It is important to remember "the vital role we play in the economy and in consumers' lives," he said.
Klesse recognized LyondellBasell Industries' Bayport Polymers Site for winning the NPRA Distinguished Safety Award. Conoco Phillips Co.'s Santa Maria Facility and Valero Energy Corp's Houston Refinery received honorable mention.
Klesse was clear that safety is a critical consideration for NPRA and its members, who were ready for two days of discussions on topics such as: "Process Safety Metrics;" "Benchmarking Industrial Safety Culture;"  "Risk Based Inspection Evergreening;" "Addressing 'Man-Down' Situation in a Plant Environment;" and "Implementing a 'Nobody Gets Hurt' Safety Culture." As previewed in an earlier audio interview with Intellirights, David Strobhar of Beville Engineering spoke on software to reduce human error in refinery and industrial plants in his discussion entitled "Modularizing Emergency Procedures for Increased Ease of Use and Updating."
The 'Myth' of Wind.
Klesse then turned the discussion over to Robert Bryce, author and senior fellow at the Center for Energy Policy and the Environment at the Manhattan Institute. Bryce, who recently wrote Power Hungry: The Myths of "Green" Energy and the Real Fuels of the Future, pointed out that the discussion of alternative energy sources conveniently omits the problem of scale. "Energy is effectively worthless unless we can make it flow," and wind by example is severely deficient when one considers the scale of a city's or country's energy needs.
He explained that wind farms the size of U.S. states would be required to create the electrical supply for modern cities like New York City.  Because power is by definition a rate, the discussion should be about renewable power, not renewable energy, and wind has real problems if one is looking for a power source that is stored and available when the consumer flips the switch, Bryce noted. Bryce went through statistics on electricity yield rates for oil and wind and could find no real comparison.
Bryce's research shows that America's total primary energy use is about 47.4 million barrels of oil equivalent per day, and that one barrel of oil contains the energy equivalent of 1.64 megawatt-hours of electricity. Of the 47.4 million barrels of oil, Bryce has found that solar and wind sources are providing the equivalent of only 76,000 barrels of oil per day, compared with the oil industry providing 19 million barrels per day, natural gas supplying the equivalent of 11.9 million barrels of oil, and coal providing the equivalent of 11.5 million barrels of oil per day. According to Bryce, the balance comes from nuclear power (about 3.8 million barrels per day), and hydropower (about 1.1 million barrels), with smaller contributions coming from wind, solar, geothermal, and other sources.
Wind energy is a "myth" as a power source because it is intermittent and unreliable, Bryce said. He added that corn-based ethanol is a "ripoff" and a "scam" that simply drives up global grain prices. When one considers the efficiency of oil as an energy source, "if oil didn't exist, we would have to invent it," Bryce said. He said that the federal government's current energy policy is upside down, supporting energy sources that cannot meet the demands of a power hungry nation. He labeled the Environmental Protection Agency as the "Ethanol Promotion Agency" and said that President Obama has to set forth an energy policy that is realistic, rational and evenhanded.
During the question-and-answer session, Intellirights asked Bryce if he felt that President Obama's State of the Union speech statements about increasing innovation to spur more jobs and a stronger economy were disconnected from the administration's policies energy's policies toward the oil industry. Bryce said that there was a definite gap. He indicated that the oil industry breakthroughs are often overlooked, and that wind and solar innovations are given the broadest proportion of media and government attention.
The NPRA's meeting agenda included innovation topics such as: "Bigger is Better: Industrial-Scale Production of Renewable Diesel;" "Ultra-Clean Gasoline Using Solid Acid Catalysts;" "Strategic Options for Meeting Lower Sulphur Marine Fuel;" and "The Low Sulfur Diet: New Catalytic Ways to Cost-Effectively Reduce Sulfur and SOx Emissions."
A Search for Common Ground in Washington.
Former U.S. Senator Alan K. Simpson (R-WY) spoke of the way that the state of relations between Republicans and Democrats in Washington has unraveled, and that some common ground is needed if the country is to move forward for a stronger economy and smarter energy policy. "This is a very fragile time," and we have to work together if the economic recovery is to take hold and the nation is to return to prosperity, Simpson said.
In the Tuesday, March 22 luncheon address, former U.S. Congressman Joe Scarborough(R-FL), host of MSNBC's Morning Joe show, echoed Simpson's concerns, saying "we have lost the middle in Washington." The polarization of the conservative right and the liberal left is no good and will only make things worse for us all, Scarborough said. Admitting his clearly conservative background, Scarborough said that, despite differences, he and his colleagues on the other side of the aisle "did things to help the economy grow" when he was in Congress. He pointed out that Simpson, a conservative, could work with former Massachusetts U.S. Senator Edward ("Ted") Kennedy, and that former House Speaker Thomas ("Tip") O"Neill (D-MA) could work with former President Ronald Reagan.
"We have to have an aggressive energy policy not held hostage by environmental extremists," Scarborough said, drawing applause from the crowd. But we can only get there by working together, he warned. Now, the elected officials in Washington dart to the left for two years, then dart to the right for two years, with no forward thinking, no forward planning, he said.
Mika Brzezinski, Scarborough's Morning Joe cohost, admitted her liberal leanings and completely agreed that "Washington is dysfunctional." She concurred with Scarborough's point that the politicians are not the only culprits, and that the media shares responsibility. "It is run by liberals," Brzezinski acknowledged, saying that the biased media casts issues only in term of extremes. Scarborough said that it is time for the media to "stop playing down to the lowest denominator" and time for everyone to "stop pointing fingers." It is time to forge ahead with making this country better, said Scarborough. "Washington has got to grow up."  The time has come, he said, "for the president to lead and to stop waiting to see which way the wind blows."
To learn more about NPRA, its members, and this conference, please click here.
To learn more about Robert Bryce, please click here.
For more information on the Morning Joe show, please click here.
USPTO Makes Accommodations to Patent and Trademark Applicants and Owners Impacted by Destruction in Japan
March 17, 2011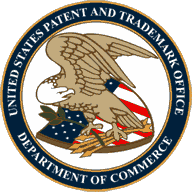 The U.S. Patent and Trademark Office (USPTO) on Mar. 17 announced special accommodations available to patent and trademark applicants and owners affected by the devastating events that took place in Japan on March 11, 2011.
"Our thoughts and prayers are with the people of Japan who continue to suffer from the effects of the earthquake and resulting tsunami," said Under Secretary of Commerce for Intellectual Property and Director of the USPTO David Kappos. "The USPTO is offering assistance in the form of flexibility on deadlines to the full extent allowable under our laws to Japanese applicants."
In its press release, the USPTO announced the following relief steps:
For patent applicants and owners:
For patent applications and reexamination proceedings pending in the USPTO as of March 11, 2011, having one or more inventors, an assignee or a correspondence address in areas of Japan affected by the earthquake and tsunami, in which a reply to an Office action (final, non-final, or other), a notice of allowance, or other Office notice is outstanding, and for which the statutory or non-statutory time period set for response has not yet expired, the USPTO will, on applicant's request, withdraw the Office communication and reissue it, which will reset the time for responding.
For patentees who were unable to timely pay a patent maintenance fee due to the effects of the earthquake and resulting tsunami on March 11, 2011, the USPTO will waive the surcharge for paying a maintenance fee during the six-month grace period following the window to pay the maintenance fee and the surcharge for accepting a delayed maintenance fee payment when the patentee files the maintenance fee payment with a petition to accept a delayed maintenance fee.
For trademark applicants and owners:
For trademark applications and registrations with a correspondence or owner address in areas of Japan affected by the earthquake and tsunami as of March 11, 2011, in which a an Office action (final, non-final, or other), a notice of allowance, or other Office notice requiring a response is outstanding, the USPTO will, upon request, withdraw the Office communication and reissue it, which will reset the time for responding.
For trademark applications and registrations with a correspondence or owner address in areas of Japan affected by the earthquake and tsunami as of March 11, 2011, that were abandoned or cancelled due to inability to timely respond to a trademark-related Office communication due to the effects of the earthquake and resulting tsunami on March 11, 2011, the USPTO will waive the petition fee (set by regulation, rather than statute) to revive the abandoned application or cancelled registration.
For more information on the USPTO announcement, please
click here
.
Retired CAFC Chief Judge Michel Tells Howard University Law School Audience of Ways That Senate Patent Reform Bill Can Be Improved
March 11, 2011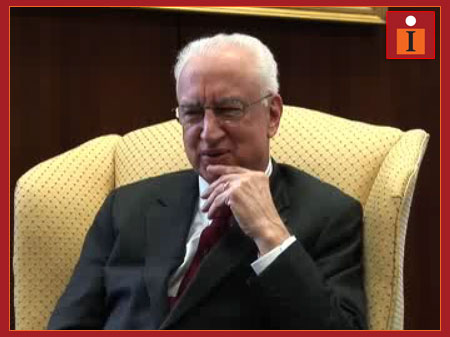 Paul Michel, retired Chief Judge of the U.S. Court of Appeals for the Federal Circuit, told a gathering of students and law professionals at a Mar. 11 seminar at Howard University School of Law that the U.S. Senate's recently passed patent reform bill, S. 23, must be improved to make the patent system fair for all stakeholders. Michel told attendees at the 8th annual Institute for Intellectual Property & Social Justice luncheon that the current version of the bill makes it so easy for large companies to continuously offer "serial" challenges to newly issued patents that the innovations of small inventors could be "under a cloud for a decade."
Will the Move Forward Be Fair For All?
The IIPSJ continuing legal education (CLE) seminar luncheon opened with remarks by Lateef Mtima, Howard University School of Law professor and IIPSJ director. IISPJ's mission is "to advance the political, social, and economic empowerment of historically disadvantaged and excluded groups through facilitating their creation, use, and exploitation of intellectual property."  Mtima spoke of the IIPSJ's goals and thanked Michel for coming forth to advocate for a stronger IP system after retiring from the bench last May. The event's program chair, Esther Lim, partner at Finnegan, Henderson, Farabow, Garrett & Dunner, Washington, D.C., warmly introduced Michel.
In his keynote address, Michel acknowledged that patent reform has been needed for decades and that S. 23, which passed the Senate Mar. 8 by a 95-5 vote, is a positive step to fix the flawed patent. However, he said that the legislative effort for a system that yields better patents will be itself flawed if it allows for issued patents to be endlessly challenged during the post-grant review process.
When a small inventor sues a large company for patent infringement, the last impediment he or she needs is more delay, Michel noted. Here, he pointed out that many in the public and the patent community have long complained about delays in processing patent applications at the U.S. Patent and Trademark Office and delays in litigation. There are already enough delays, and it makes no sense to create more, Michel complained.
Michel said that the patent debate has often been dominated by powerful companies with well-paid lobbyists, and that small inventors who form companies that spur the much needed economic and job growth in this country are rendered voiceless. How can venture capitalists help to advance new drugs by investing in small start-up companies when newly issued patents are clouded in doubt by the post-grant review process in this legislation, Michel asked. Delay is a growth killer, a competitiveness killer, he said. If only the huge companies who favor this open post-grant review window are heard in this debate, he asked, "where is the social justice?"
Continuing, Michel explained that, as this legislation puts even more administrative burdens on the PTO, there will be a "train wreck" in the patent system if a measure is not added to end the diversion of fees paid to the agency. PTO users fees have been diverted for years to pay for other government expenditures, but this practice must end if the patent system is to improve at all, Michel warned.
House Judiciary Committee Chairman Lamar Smith (R-Tex.), who praised the Senate's passage of S. 23, said in a press release that the House "will introduce similar legislation this month."
To learn more about IIPSJ, please
click here
.
FTC Releases Report on Patent Marking and Damages
March 7, 2011

The Federal Trade Commission on Mar. 7 issued a report detailing ways that the patent system can be improved by more accurately marking patented inventions and altering how patentees are compensated for patent infringement.
The report, entitled "The Evolving IP Marketplace: Aligning Patent Notice and Remedies With Competition," is the result of hearings, public comments, and independent research and was approved by the commission on a 5-0 vote.
The FTC's press release explained that:
Clear notice of what a patent covers promotes innovation by encouraging collaboration, technology transfer, and design-around. But poor notice undermines these benefits if potential licensees cannot find relevant patents, or if companies hesitate to invest in technology because the scope of others' patents are unclear. Poor patent notice also can distort competition by forcing firms to design products and make investments with incomplete knowledge of the cost and availability of different technologies.
The commission's recommendations on patent notice include:
making patent claims more definite and improving the utility of descriptions in patents for delineating their boundaries;
enhancing the patent examination record as a source for interpreting claim scope; and
incorporating consideration of third parties' ability to predict the potential breadth of evolving claims into the administrative and judicial review of the written descriptions of patent applications.
As to damages, the FTC's recommendations to courts include:
limiting reasonable royalty damages to the amount a willing licensee would pay, which may be determined by the value of the invention over alternative technologies;
increasing the role of district courts in excluding unreliable expert testimony on damages from trial; and
incorporating concerns into the injunction analysis about the leverage that an injunction may give a patentee to obtain royalties exceeding the economic value of an invention.
MPAA Appoints Former U.S. Senator Dodd as Chairman & CEO
March 1, 2011

The Motion Picture Association of America on Mar. 1 appointed former Connecticut U.S. Senator Christopher J. Dodd as its chairman and chief executive officer.
The Motion Picture Association of America Inc., which is the advocate for the motion picture, home video and television industries, hired Dodd to "lead the film industry through its toughest challenges regarding content protection and piracy on a domestic and global scale," Barry Meyer, Chairman and Chief Executive Officer of Warner Bros., said in MPAA's press release.
Dodd, a Democrat who served in the U.S. Senate from 1981 to 2011, was chairman of the Senate Banking Committee and a senior member of the Senate Foreign Relations Committee. "The major motion picture studios consistently produce and distribute the most sought after and enjoyable entertainment on earth. Protecting this great American export will be my highest priority," Dodd said. Dodd added that "taking this step represents a continuation of my work in the Senate, from advancing the interests of children and families and creating and safeguarding American jobs to the protection of intellectual property and the expansion of international trade."
Dodd starts at his new post Mar. 17.
MPAA's members include: Walt Disney Studios Motion Pictures; Paramount Pictures Corporation; Sony Pictures Entertainment Inc.; Twentieth Century Fox Film Corporation; Universal City Studios LLC; and Warner Bros. Entertainment Inc.
In the Struggle Against Piracy and Counterfeiting, USTR Posts the List of 'Notorious Markets'
February 28, 2011


The Office of the United States Trade Representative (USTR) on Feb. 28 made its first separate release of the report on "notorious markets," which include online and physical locations around the world known for piracy and counterfeiting.
The list identifies examples of both Internet and physical marketplaces that have been the subject of enforcement action connected with counterfeiting and piracy, or that may merit further investigation for possible intellectual property rights infringements. The Notorious Markets List was previously included in the annual Special 301 Report, which is released in late April. However, according to its press release, the USTR decided that "it can further expose the notorious markets list by initiating a separate, dedicated request for comments and publishing the list independently from the annual Special 301 Report."
"Piracy and counterfeiting undermine the innovation and creativity that is vital to our global competitiveness. These markets not only hurt American workers and businesses, but are threats to entrepreneurs and industries around the world, said U.S. Trade Representative Ron Kirk. This review, he said, "shines a light on examples of offending markets, and highlights an opportunity to work together with our trading partners to curb illicit trade and expand legitimate commerce in creative and innovative industries."
The Notorious Markets list includes Taobao, a business-to-business and business-to-consumer site that ranked in the top five most-visited sites in China. Also listed were BitTorrent indexing sites like ThePirateBay, IsoHunt, and Kickasstorrents, and BitTorrent trackers such as Rutracker, which ranked among Russia's 15 most-visited sites, and Demonoid, hosted in the Ukraine. Baidu, recently ranked as the number one most visited site in China—and among the top 10 in the world—is noted on the list for engaging in "deep linking" to allegedly infringing materials, often stored on third-party hosting sites.
"This report throws a bright spotlight on one of the most serious issues facing the software industry," Business Software Alliance President and CEO Robert Holleyman said in a press release."Whether these sites deal in illegal downloads or mail-order counterfeits, they harm commercial software developers, displace legitimate sales and undermine good jobs and tax revenues."
Read the entire
USTR Notorious Market List
.
Judgment Goes to Jingle Networks After Jury Rejects Claims That Directory Assistance Technology Patents Were Infringed
December 17, 2010

A federal judge in Delaware on Dec. 17 entered judgment in favor of voice advertisement provider Jingle Networks Inc. after a jury found that the company did not infringe two directory assistance technology patents (Grape Technology Group Inc. v. Jingle Networks Inc., D. Del., No. 1:08-cv-00408, 12/17/10).
Grape Technology Group Inc. has two patents, one (6,775,371) claiming a "Technique for effectively providing concierge-like services in a directory assistance system," and another (7,023,969) claiming a "Communication assistance system and method."
Grape Technology filed this infringement suit against voice advertisement provider Jingle Networks Inc. On its Website, Jingle emphasizes that its service is "one-to-one, audio advertising to existing in-call environments – essentially turning "dead air" call time into a valuable media commodity."
On December 9, 2010, a concluded that Claims 4, 5, 7, and 8 of both patents were not invalid and not infringed. Following that verdict, the court entered judgment in favor of Jingle Networks.
Grape Technology was represented by Jack B. Blumenfeld and Rodger Dallery Smith II of Morris, Nichols, Arsht & Tunnell, Wilmington, Del.
Jingle Networks was represented by Mary Matterer of Morris James, Wilmington, Del., Peter C. Hughes of Dilworth Paxson, Wilmington, Del., and by Donald R. Banowit, Hemant Keeto Sabharwal, Lori A. Gordon, Mark F. Evens, Michael D. Specht, and Robert E. Sokohl of Sterne Kessler Goldstein Fox, Washington, D.C.
Maria Pallante Is Appointed Acting Register of Copyrights
December 17, 2010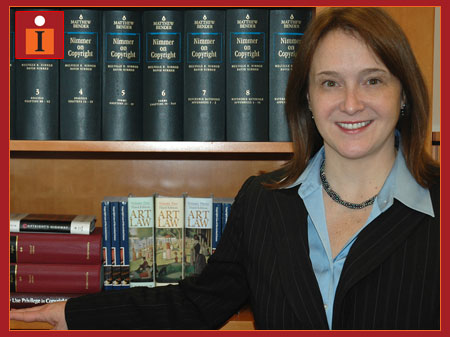 The Library of Congress Dec. 17 announced that Maria Pallante has been appointed Acting Register of Copyrights, effective Jan. 1, 2011. She will serve until the next Register of Copyrights is selected and assumes the duties of the position. After 16 years in the position, Register of Copyrights Marybeth Peters will retire on Dec. 31, 2010.
"The position of Register of Copyrights is extremely important to the copyright community, the Library of Congress and the United States, and requires a significant skill set. It is important that we proceed diligently in making that appointment," Librarian of Congress James H. Billington said in a press release. "In the meantime, Maria is an experienced copyright lawyer and manager, and I am grateful that she is willing to oversee the registration, policy and other important functions of the Copyright Office for as long as we need her."
From 1999-2007, Pallante served as intellectual property counsel and director of licensing for the Guggenheim Museums, and has held two senior positions in the Copyright Office. Pallante earned her juris doctor degree from George Washington University and her bachelor's degree from Misericordia University, where she was also awarded an honorary doctorate of humane letters.
The ITC Issues a Report on the 'Serious Problems' That IP Rights Infringement in China Poses for U.S. Firms
December 13, 2010

The U.S. International Trade Commission on Dec. 13 issued a comprehensive report stating that intellectual property rights (IPR) infringement in China still poses "serious problems" for U.S. companies.
The ITC's press release cites the report and states that IPR infringement in China "reduces market opportunities and undermines the profitability of U.S. firms."
The report, entitled "China: Intellectual Property Infringement, Indigenous Innovation Policies, and Frameworks for Measuring the Effects on
the U.S. Economy," highlights the following:
IPR enforcement of IPR laws remains a major problem in China. Significant structural and institutional impediments undermine effective enforcement, including local Chinese officials, a lack of coordination among government agencies, insufficient enforcement resources and training, and weak civil and criminal penalties. The report does, however, note signs of improvement in IPR enforcement by courts in major cities in China.
Ineffective IPR enforcement aids in the widespread infringement of U.S. firms' copyrights, trademarks, patents, and trade secrets in China. IP is often the most valuable asset that a company holds, but many companies, particularly small ones, lack the resources and expertise necessary to protect these assets in China.
Intellectual property (IP) creation and technological innovation drive U.S. economic growth through the creation of new and improved products and processes, greater efficiencies, and enhanced returns on investments. IP-sensitive industries tend to pay employees more and have higher output and sales per employee than those of non-IP sensitive industries.
China is implementing indigenous innovation policies that may reduce business opportunities for U.S. firms in China's fast-growing economy. This "web of policies" in government procurement, technical standards, anti-monopoly, and tax regulations may make it harder for foreign companies to compete in China.
UC Irvine's Professor Fisk Looks at Copyright Through the Lens of Advertising
Professor Catherine Fisk of University of California, Irvine School of Law, has published "The Modern Author at Work on Madison Avenue", in Modernism and Copyright 173 (Paul K. Saint-Amour ed., Oxford, 2010).
In the abstract, Fisk explains that this work looks at copyright through the lens of the creative process in commercial advertising. She states:
Once we realize that much modern creativity is exercised in an employment setting where salaried creators sign away their rights in their work as a condition of hire - sign away, in effect, their very status as authors - we can see that the attribution of work, rather than ownership of the intellectual property represented in it, defines the modern connection between many creators and work of all kinds. The chapter argues that copyright is not the only place, perhaps not even the most important place, to study the role of law in shaping the nature of creative work in modernism. The project I undertake here is to show that modernism did not coincidentally grow at the same time as the corporatization of creativity. Rather, they unfolded in complex relation to each other. In the world of commercial cultural production, authorship has been an unstable blend of individual and collective creation and attribution. What authorship has meant was determined largely outside the purview of copyright law, and often outside any other formal law, bouncing endlessly back and forth between the individual and the corporation.
Click here for more information on this work by Professor Fisk.
Intellectual Ventures Files Three Patent Suits Against Companies in the Software Security, Flash Memory and Field Programmable Gate Array Industries
December 8, 2010

The invention management and licensing group Intellectual Ventures on Dec. 8 filed three separate patent infringement suits in Delaware federal district court against nine companies in the software security, flash memory and security field programmable gate array industries, claiming that the defendants have known of the asserted patented inventions but continued to practice them  without taking licenses (Intellectual Ventures I LLC v. Altera Corp., D. Del., No. 10-cv-1065; Intellectual Ventures I LLC v. Hynix Semiconductor Inc., D. Del., No. 10-cv-1066; and Intellectual Ventures I LLC v. Check Point Software Technologies Ltd, D. Del., No. 10-cv-1067).
Intellectual Ventures' Dec. 8 press release announced that the company has decided to enforce its patent rights in these areas after being unsuccessful in reaching licensing deals with these defendants. "Over the years, Intellectual Ventures has successfully negotiated license agreements with some of the top technology companies in the world. However, some companies have chosen to ignore our requests for good faith negotiations and discussions," said Melissa A. Finocchio, Intellectual Ventures' chief litigation counsel. "Protecting our invention rights through these actions is the right choice for our investors, inventors and current licensees."
The complaints note that Intellectual Ventures has purchased more than 30,000 patents, paid individual inventors hundreds of millions of dollars for their inventions, and earned "nearly $2 billion by licensing these patents to some of the world's most innovative and successful technology companies."
In the Intellectual Ventures I LLC v. Altera Corp. complaint, Altera, Micorsemi Corp., and Lattice Semiconductor Corp. are charged with infringing a patent (5,675,808) for "Power Control of Circuit Modules Within an Integrated Circuit," a patent (6,993,669) for "Low Power Clocking Systems and Methods," a patent (5,687,325) on an "Application Specific Field Programmable Gate Array," a patent (6,260,087) on an "Embedded Configurable Logic ASIC," and a patent (6,272,646) on a "Programmable Logic Device Having an Integrated Phase Lock Loop."
The complaint states that Altera has designed, manufactured and marketed programmable logic devices (PLDs), including field programmable gate arrays (FPGAs), and that the company had over $1 billion in PLD revenue in 2009. The complaint points out that Altera failed to come to terms on a license of Intellectual Ventures' PLD technology, and that Microsemi recently acquired Actel Corp., which generated nearly $200 million in FPGA revenue in 2009 and refused to license Intellectual Ventures' patented technology. Further, it notes that Lattice generated nearly $200 million in PLD revenue in 2009 and also refused to take a license.
Noting that the dynamic random access memory (DRAM) worldwide market for personal computers, servers, and other devices has projected 2010 revenues of $41 billion, the Intellectual Ventures I LLC v. Hynix Semiconductor Inc. complaint asserts that Hynix's projected revenues for the year are $8 billion while Elpida Memory Inc.'s are $7 billion. Further, it asserts that Hynix's projected Flash memory revenues for 2010 are $1.5 billion. Hynix and Elpida are defendants in this suit, which asserts Intellectual Ventures DRAM and Flash memory patents (6,373,753; 6,462,998; 6,455,937; 7,444,563; 5,581,513; 5,598,374; and 5,583,822).
The third complaint, Intellectual Ventures I LLC v. Check Point Software Technologies Ltd., involves inventions in the market for anti-virus and Internet security products and cites Gartner 2010 revenue estimates at $16.5 billion globally. Here, Intellectual Ventures asserts violations of four software security industry patents (5,987,610; 6,073,142; 6,460,050; and 7,506,155). This suit also names Check Point Software Technologies Inc., McAfee Inc., Symantec Corp., Trend Micro Inc., and Trend Micro Inc. (USA) as defendants.
The lead attorney in the suit against Altera is John Desmarais of Desmarais LLP, New York. The lead attorney in the suit against Hynix is Jared Bobrow of Weil, Gotshal, & Manges, Redwood Shores, Calif. Parker Folse of Susman Godfrey, Seattle, is lead attorney in the suit against Check Point. Joseph J. Farnan of Farnan LLP, Wilmington, Del., is Intellectual Ventures' Delaware counsel in all three actions.
After a Jury Verdict, Judge Dismisses Suit Over "Krupnik" Liqueur Marks
Nov 17, 2010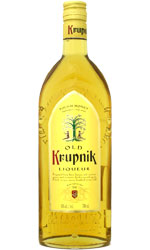 A federal district court judge on Nov. 17 dismissed a suit charging a Polish beverage maker and other defendants with infringing the "Krupnik" liqueur trademarks after the jury returned a verdict of no liability (Altvater Gessler-J.A. Baczewski Int'l (USA) Inc. v. Sobieski Destylarnia S.A., S.D.N.Y., No. 06-cv-6510, 11/17/10).
Altvater Gessler-J.A. Baczewski Int'l (USA) Inc. is a beverage company which has trademark rights in "KRUPNIK" for a honey liqueur.
Gessler brought this suit for trademark infringement, unfair competition, trademark dilution, deceptive trade practices, and other claims against Sobieski Destylarnia S.A., a successor in interest to Gessler's former licensee, a company called Polmos. The suit, which also charged defendants Adamba Imports International and Internet Wines & Spirits Inc., came after Gessler discovered Internet advertisements using the "krupnik" name and claiming that Sobieski manufactured the liqueur based on Gessler's secret recipe.
As reported in an earlier Intellirights article, the Second Circuit ruled that this suit had been improperly dismissed for lack of venue because the trademark, copyright and other claims were not controlled by the licensing agreements' forum selection clauses specifying venue in Poland. Altvater Gessler-J.A. Baczewski Int'l (USA) Inc. v. Sobieski Destylarnia S.A.,572 F.3d 86 (2d Cir. 2009).
The case went to trial, and the jury on Nov. 12, 2010, answered "NO" to the following questions:
Did plaintiffs prove by the preponderance of the evidence that Sobieski Destylamia S.A.'s ("Sobieski") actions constituted Unfair Competition I False Advertising?
Did plaintiffs prove by the preponderance of the evidence that Adamba's actions constituted Unfair Competition I False Advertising?
Did plaintiffs prove by the preponderance of the evidence that Sobieski's actions constituted Trademark Infringement?
Did plaintiffs prove by the preponderance of the evidence that Adamba's actions constituted Trademark Infringement?
Did plaintiffs prove by the preponderance of the evidence that Sobieski's actions constituted Deceptive Trade Practices?
Did plaintiffs prove by the preponderance of the evidence that Adamba's actions constituted Deceptive Trade Practices?
Following the jury verdict, which also denied damages, Judge Harold Baer Jr. on Nov. 17 dismissed the case.
Altvated Gessler was represented by Christopher Louis Deininger of Bubb Grogan & Cocca, Morristown, N.J., and by Cameron Sean Reuber and Peter Samuel Sloane of Leason Ellis, White Plains, N.Y.
Sobieski was represented by Ronald M. Daignault, Matthew B. McFarlane, William Joseph Seymour, and Jason Sobel of Stroock, Stroock & Lavan, New York, and by Barbara Anne Murphy of Adduci, Mastriani & Schaumberg, Washington, D.C. Adamba Imports and Internet Wines & Spirits were represented by Scott Zarin of Zarin & Associates, New York.
Read the Altvater Gessler-J.A. Baczewski Int'l (USA) Inc. v. Sobieski Destylarnia S.A. jury verdict and court dismissal.
<< Start < Prev 1 2 3 4

5

6 7 8 Next > End >>


Page 5 of 8