Briefs
President Obama Honors Top Researchers and Innovators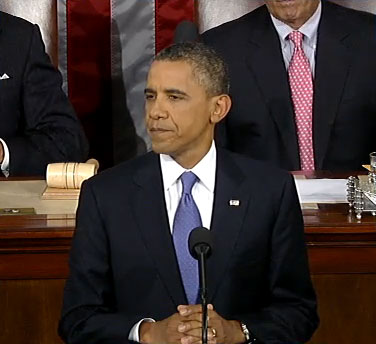 September 27, 2011
President Barack Obama on Sept. 27 named seven prominent researchers as recipients of the National Medal of Science and five inventors as recipients of the National Medal of Technology and Innovation. Noting that these are the highest honors bestowed by the United States government on scientists, engineers, and inventors, the White House in a press release said that the recipients will receive their awards at an official ceremony later this year.
National Medals to Top Scientists and Innovators
PTO's "Track One" Fast-Track Exam Program Starts September 26
September 23, 2011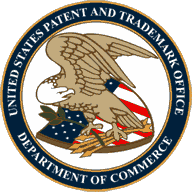 The U.S. Patent and Trademark Office announced Sept. 23 that its Track One prioritized patent examination program will go into effect on Monday September 26, 2011.
"Track One provides a comprehensive, flexible patent application processing model to our nation's innovators, offering different processing options that are more responsive to the real-world needs of our applicants," USPTO Director David Kappos said in a press release. "We are now in a position to offer this program which will bring the most important new products and services to market more quickly, helping to build businesses and create new jobs in America."
Track One, a part of the USPTO's Three-Track Program, will provide applicants with greater control over when their applications are examined and promote greater efficiency in the patent examination process, the agency's press release explained. "Track One will allow inventors and businesses, for a fee, to have their patents processed within 12 months."
The application must be an original utility or plant nonprovisional application filed under 35 U.S.C. 111(a) on or after September 26, 2011, the new effective date of the Track One final rule.
As noted in an earlier Intellirights story, a 15 percent surcharge on certain patent fees will take effect on September 26. Please click here for a full list of these fee changes.
PTO Issues List of Fees to Increase by 15% After Passage of Patent Reform Bill
September 21, 2011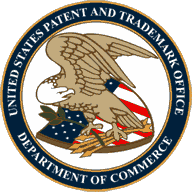 The U.S. Patent and Trademark Office on Sept. 21 released its list of fees that will face a 15 percent surcharge following the Leahy-Smith America Invent Act (Public Law 112-29), which was signed into law by President Barack Obama on Sept. 16. The 15 percent increase is effective September 26, 2011.
List of Fees; Mailing Issues.
For a full list of fee changes, please click here.
In response to public inquiries regarding the fees due when payments are made by postal mail just prior to the Sept. 16 surcharge effective date, the USPTO explained that "[t]he fee due is the fee in effect on the date the document is timely filed." The USPTO press release outlined the following postal mailing options:
Certificate of Mailing or Transmission

: Certain fees (e.g., issue and maintenance fees) may be paid through the postal mail using a certificate of mailing or transmission.  See 37 C.F.R. 1.8.  Correspondence will be considered as being timely filed on the date of transmission that appears on the certificate.  Fees paid by postal mail with the properly filed certificates of mailing or transmission dated prior to September 26, 2011, will not be subject to the 15 percent surcharge.

Filing by Express Mail:

Correspondences will be considered as being timely filed on the date the correspondence is deposited with a U.S. post office, if the express mail procedures described in 37 CFR 1.10 are followed.  Therefore, fees paid by using the express mail will not be subject to the 15 percent fee increase when deposited with a U.S. post office, under the provisions of 37 CFR 1.10, prior to September 26, 2011.
USPTO accepts check, money order, credit card authorization, or deposit account authorization.  Electronic payment methods are also available.  Additional information on the currently accepted methods of payment is available here.
Micro Entity Fees.
"At this time the USPTO may not offer the micro entity discount (75%) on any fees," the agency's press release continued. It noted that these fees will be adjusted under the fee setting authority under Section 10 of the America Invents Act (AIA), and that new law "continues to provide a small entity discount (50%) under 35 U.S. C. § 41(h)(1)."
The press release added:
Once the USPTO sets these new fees, it is anticipated that the new fees will include a 50% reduction for small entities and a 75% reduction for micro entities for "filing, searching, examining, issuing, appealing, and maintaining patent applications and patents." Applicants qualifying for a small entity discount (50%) will be those who meet the current definition in 35 U.S. C. 41(h)(1) while applicants qualifying for a micro entity discount (75%) will be those who meet the definition outlined in AIA Section 11(g).
For more on the frequently asked questions for the America Invents Act implementation, please click here.
For the revised USPTO fee schedule, click
here
.
President Obama Signs Historic Patent Reform Bill
September 16, 2011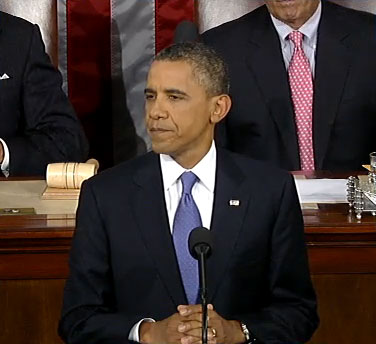 President Barack Obama on Sept. 16 signs the America Invents Act (H.R. 1249), legislation that updates the U.S. patent system for the first time in almost 60 years. President Obama on Sept. 8 had thanked the Congress for their strong bipartisan work in passing this historic legislation during his jobs speech to the nation.
"I am pleased to sign the America Invents Act.  This much-needed reform will speed up the patent process so that innovators and entrepreneurs can turn a new invention into a business as quickly as possible," said President Obama, signing the legislation during a gathering at Thomas Jefferson High School for Science and Technology in Alexandria, Virginia.
The White House press release said that this legislation will impact "key industries in which the U.S. leads, such as biotechnology, medical devices, and advanced manufacturing, depend on a strong and healthy intellectual property system." It pointed to some important provisions of the America Invents Act to help businesses, inventors, and entrepreneurs:
A fast track option for Patent Processing within 12 Months

: Instead of an average wait time of almost three years, the Patent and Trademark Office will be able to offer startups growing companies an opportunity to have important patents reviewed in one-third the time – with a new fast track option that has a guaranteed 12-month turnaround.  Patent ownership is a critical factor venture capital companies consider when investing in entrepreneurs hoping to grow their business.

Reducing the current patent backlog

: Under the Obama Administration, the patent backlog has already been reduced from over 750,000 patent applications to 680,000, despite a 4% increase in filings. The additional resources provided in the law will allow the Patent and Trademark Office to continue to combat the backlog of nearly 700,000 patent applications and will significantly reduce wait times.

Reducing litigation

: The Patent and Trademark Office will offer entrepreneurs new ways to avoid litigation regarding patent validity, at costs significantly less expensive than going to court.

Increasing patent quality

: The Patent and Trademark Office has re-engineered its quality management processes to increase the quality of the examinations and has issued guidelines that clarify and tighten its standards for the issuance of patents.  The legislation gives the USPTO additional tools and resources to further improve patent quality, and allows patent challenges to be resolved in-house through expedited post-grant processes.

Increasing the ability of American Inventors to protect their IP abroad

: The new law will harmonize the American patent process with the rest of the world to make it more efficient and predictable, and make it easier for entrepreneurs to simultaneously market products in the U.S. and for exporting abroad.  The Patent and Trademark Office has also expanded work-sharing with other patent offices around the world to increase efficiency and speed patent processing for applicants seeking protection in multiple jurisdictions.
President Obama Sets Forth New Initiatives to Get Innovations to Market
September 16, 2011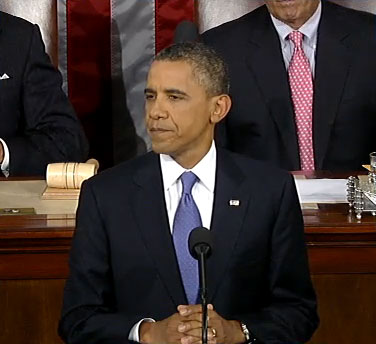 As part of signing the America Invents Act (H.R. 1249) into law, the White House on Sept. 16 announced new initiatives that President Obama hopes will allow American innovations to get to the market faster.
Announced in the press release on President Obama's signing of this historic patent legislation, the new initiatives are set forth:
Launch of New National Institutes of Health (NIH) Center to Aid Biotech Entrepreneurs. NIH plans to establish a new National Center for Advancing Translational Sciences (NCATS), which aims to help biomedical entrepreneurs reduce development time and costs for new drugs. In one of its initial activities, NCATS will partner with Defense Advanced Research Projects Agency to support development of a chip to screen for safe and effective drugs far more swiftly and efficiently than current methods.
Development of a National Bioeconomy Blueprint:  By January 2012, the Obama Administration will develop a Bioeconomy Blueprint detailing Administration-wide steps to harness biological research innovations to address national challenges in health, food, energy, and the environment. "By better leveraging our national investments in biological research and development, the Administration will grow the jobs of the future and improve the lives of all Americans," the White House press release stated. "The Blueprint will focus on reforms to speed up commercialization and open new markets, strategic R&D investments to accelerate innovation, regulatory reforms to reduce unnecessary burdens on innovators, enhanced workforce training to develop the next generation of scientists and engineers, and the development of public-private partnerships."
University Presidents Commit to Commercialization Initiative. In coordination with the Administration, the Association of American Universities, and the Association of Public and Land-grant Universities , 135 university leaders committed to working more closely with industry, investors, and agencies to bolster entrepreneurship, encourage university-industry collaboration, and enhance economic development. "Today, over 40 universities are answering the President's call to expand their commercialization programs and goals," the press release stated, citing institutions such as the Georgia Institute of Technology, the University of Virginia and Carnegie Mellon University.
Coulter Foundation and NSF Launch a University Commercialization Prize with AAAS:  Supported by $400,000 in funding from the Wallace H. Coulter Foundation and the National Science Foundation (NSF), the American Association for the Advancement of Science will head the design and implementation of a prize competition to identify and promote incentives to adopt best practices for university commercialization efforts.
Developing University Endowments Focused on Lab to Market Innovations: Today, the Coulter Foundation is announcing that they have selected four new universities to participate in their Translational Research Partnership program -- Johns Hopkins University, University of Louisville, University of Missouri, and University of Pittsburgh. Under the program, each university will create a $20 million endowment to foster research collaboration between biomedical engineers and clinicians, with the goal of developing new technologies to improve patient care and human health. "Translational research moves new ideas and discoveries from university laboratories to new products and services that directly impact human health, often by creating startups or by partnering with established businesses," the White House press release said.
New Tools and License Agreements for Start-Ups and Small Businesses: The NIH Office of Technology Transfer has developed new agreements for start-up companies obtain licenses for early-stage biomedical inventions developed by intramural researchers at NIH or the Food and Drug Administration. Companies less than 5 years old with fewer than 50 employees will be eligible to use the new, short-term exclusive Start-Up Evaluation License Agreement and the new Start-Up Commercial License Agreement. This process will enable start-ups to attract additional investments and develop these NIH and FDA inventions into life-saving products.
New Help for Small Businesses
: The
United States Patent and Trademark Office
, in collaboration with NSF and the
Small Business Administration
, will pilot a program to assist
Small Business Innovation Research
grant recipients in utilizing the USPTO's small business programs and resources. The USPTO pilot will provide comprehensive IP support, initially, for 100 NSF/SBIR grant recipients. The program is designed for recipients to use accelerated examination and features of the America Invents Act, and it will engage external stakeholders to provide pro bono or low cost IP services to awardees.
Senate Passes Patent Reform Bill, and President Obama Offers Praise in Jobs Speech to Congress
September 8, 2011
The U.S. Senate on Sept. 8 passed the Leahy-Smith America Invents Act (H.R. 1249), bipartisan legislation that updates the U.S. patent system for the first time in almost 60 years. Later in the day, President Obama addressed the Congress in a jobs speech and offered his praise to lawmakers for their work on this historic legislation.
When signed by President Obama, the enactment of this legislation will be the nation's first major patent reform since 1952. In his jobs speech to Congress, Obama said:
Today you passed reform that will speed up the outdated patent process, so that entrepreneurs can turn a new idea into a new business as quickly as possible. That's the kind of action we need. Now it's time to clear the way for a series of trade agreements that would make it easier for American companies to sell their products in Panama and Colombia and South Korea -– while also helping the workers whose jobs have been affected by global competition.  If Americans can buy Kias and Hyundais, I want to see folks in South Korea driving Fords and Chevys and Chryslers.  I want to see more products sold around the world stamped with the three proud words:  "Made in America."  That's what we need to get done.
Upon Senate passage of this bill by an 89 to 9 vote, Senate Judiciary Committee Chairman Patrick Leahy (D-Vt.) said in a press release that the America Invents Act is a "true jobs bill at a time when we need it the most.  After six long years of debate spanning three Congresses and two administrations, it is finally set to become law.  This is bipartisan, commonsense legislation that will spur the innovation that drives the American economy."
Leahy continued:
The creativity that drives our economic engine has made America the global leader in invention and innovation.  The America Invents Act will ensure that inventors large and small maintain the competitive edge that has put America at the pinnacle of global innovation.  This is historic legislation.  It is good policy.  And it is long overdue to be signed into law.
Leahy called House Judiciary Committee Chairman Lamar Smith (R-Tex.) a "true partner" in helping push this bill through Congress and said that this bill is evidence of what "we can accomplish when we cast aside political ideology, and work together for the American people."
Smith said in a press release that he was glad to have finally "crossed the finish line on patent reform."
Smith added:
Today's vote is a victory for America's innovators and job creators who rely on our patent system to develop new products and grow their businesses. These reforms constitute the most significant change to U.S. patent law in 175 years, since the Patent Act of 1836. And when President Obama signs the bill into law, H.R. 1249 will be one of the most significant jobs creation bills enacted by Congress this year.
Google Issues Progress Report on Copyright Infringement

September 2, 2011
Google Inc. on Sept 2 issued a progress report on its four initiatives to deal with the problem of copyright infringement online.
The brief summary was posted by Kent Walker, Google's senior vice president and general counsel.
Walker noted that the initiatives were announced in December 2010, and that the company has "made considerable progress on each front" and "will continue to evolve our efforts in all four areas in the months to come."
The USPTO Reaches a Major Milestone: Issuance of the 8 Millionth Patent
August 16, 2011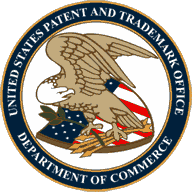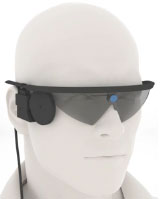 The U.S. Patent and Trademark Office announced that on Aug. 16 it reached a major milestone—the agency's issuance of U.S. Patent Number 8,000,000 - an invention covering a visual prosthesis that enhances visual perception for people who have gone blind due to outer retinal degeneration.
The patent was issued to Second Sight Medical Products, Inc., of Sylmar, California. The invention uses electrical stimulation of the retina to produce the visual perception of patterns of light. The product – the Argus® II – is currently in U.S. clinical trials and has received marketing approval in Europe, according to the PTO's press release announcing the achievement.
"This kind of innovation is a driver of our nation's economic growth and job creation," said USPTO Director David Kappos. "The USPTO plays a major role in serving America's innovators by granting the intellectual property rights they need to secure investment capital, build companies and bring their products and services to the global marketplace."
"Second Sight has 90 issued U.S. patents surrounding technology associated with sight restoration for the blind and treatment of a variety of other medical conditions," said Robert Greenberg, who is one of the listed inventors and Second Sight's president and CEO. "This patent protection and significant federal support for innovation have already played key roles in creating nearly 100 U.S. jobs at our company. Once the Argus II has FDA approval in the United States, we expect to create hundreds of more jobs over the next several years, while delivering a breakthrough treatment for a previously untreatable medical condition."
It took 75 years to get to patent 1 million in August 1911, but just under six years to get from patent 7 million to today's 8 millionth patent, noted the agency's press release. For more information on these milestones, please click here.
For more information on Second Sight, please
click here
.
Google Buys Motorola's Mobile Devices Patent Portfolio for $12.5 Billion to Strengthen the Android Platform


August 15, 2011
Google Inc. and Motorola Mobility Holdings Inc. on Aug. 15 announced a blockbuster agreement under which Google will acquire Motorola Mobility for $40.00 per share in cash, or a total of about $12.5 billion. The deal, which gives Google the Motorola Mobility mobile devices patent portfolio, was unanimously approved by the boards of directors of both companies.
"The acquisition of Motorola Mobility, a dedicated Android partner, will enable Google to supercharge the Android ecosystem and will enhance competition in mobile computing," the companies' joint press release stated. The statement added that Motorola Mobility will remain a licensee of Android, that Android will remain open, and that Google will run Motorola Mobility as a separate business.
Congressman Adam Schiff to Speak at PTO's California Regional Inventor Conference Aug. 12
August 12, 2011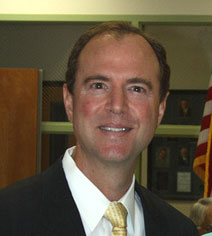 U.S. Congressman Adam Schiff (D-Cal.) will be the opening speaker at the U.S. Patent and Trademark Office's (USPTO) California Regional Inventor Conference in Pasadena, California, on August 12.
Schiff, who co-chairs the Congressional International Anti-Piracy Caucus, was a member of the House Judiciary committee, which oversees issues related to intellectual property protection. He currently sits on the House Appropriations subcommittee committee, which oversees funding for the USPTO.
For more information on this event, please go to the PTO's
press release
and
conference agenda
.
New Orleans Saints' Opposition Proceeding Against `Who Dat?' Application Is Suspended Pending Federal Court Suit
July 22, 2011

The New Orleans Saints pro football team had its opposition proceeding against a company's "Who Dat?" trademark application suspended until the resolution of a related suit in Louisiana federal court (New Orleans Louisiana Saints LLC v. Who Dat? Inc., Opposition No. 91198708 (TTAB July 22, 2011).
Here, the New Orleans Saints LLC and NFL Properties LLC filed an opposition to application Serial No. 85113102, which was filed by Who Dat? Inc. The opposition asserts that the football organizations have priority of use and that registration of this mark will result in likelihood of confusion, deceptiveness, and false suggestion of a connection with their registered marks, which include "New Orleans Saints," "Saints," "NFL," "Super Bowl," fleur-de-lis design, and black and gold football uniforms.
As an initial matter, the Trademark Trial and Appeal Board denied the applicant's motion to suspend this opposition pending the outcome of two separate oppositions to this application. Because the New Orleans Saints and the NFL have not consented to suspension on that ground and they raise different claims here, "applicant's motion to suspend this opposition pending the disposition of the other oppositions is denied," the TTAB wrote.
However, the TTAB did agree with the motion by all parties here to suspend this opposition until the applicant's trademark infringement suit against the football entities is resolved in Louisiana federal court, Who Dat? Inc. v. NFL Properties LLC, New Orleans Louisiana Saints LLC et al., Case No. 2:10-CV-02296-CJB-KWR. "Inasmuch as the decision by the district court to enjoin use of the WHO DAT mark by opposers would have a bearing on this proceeding, each party has moved to suspend proceedings pending the disposition of the above-referenced civil action in Louisiana.
Accordingly, proceedings are suspended pending final disposition of the civil action between the parties," the TTAB stated.
Read the TTAB's ruling in New Orleans Louisiana Saints LLC v. Who Dat? Inc.
The USPTO Signs a Memorandum of Understanding With China's Jiangsu Provincial Government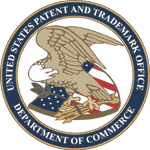 July 21, 2011
The United States Patent and Trademark Office (USPTO) on July 21 announced its signing of Memorandum of Understanding (MOU) with the Jiangsu Provincial People's Government in the People's Republic of China. "This MOU marks the first time USPTO has entered into an agreement with a provincial government," the USPTO's press release stated.
"The purpose of this MOU is to establish a general framework for future cooperation," said Under Secretary of Commerce for Intellectual Property and Director of the USPTO David Kappos.  "The activities contemplated under the agreement are aimed at improving enforcement and collaboration on intellectual property matters through exchanges of information, capacity building, and other educational activities."
eBay and Fashion Industry Join in Promotion Against Counterfeits
July 11, 2011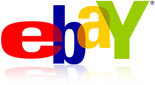 eBay, the world's largest online marketplace, on July 11 joined the Council of Fashion Designers of America in announcing the launch of the "You Can't Fake Fashion" ad campaign to raise awareness about counterfeit goods and celebrate the value of original designs.
"Counterfeits are a critical issue to CFDA, eBay and the fashion industry at large," said CFDA Executive Director Steven Kolb in a joint press release. "We're excited to collaborate on this important campaign to educate consumers on the dangers of counterfeits and emphasize the importance of original design."
"We hope broader awareness will help fight counterfeits and the harm they cause, and eBay is proud to partner with CFDA on this thought-provoking campaign," said Alan Marks, eBay's Senior Vice President of Global Communications. "Counterfeits not only are illegal, they also damage brand owners, frustrate shoppers and undermine consumer confidence. eBay invests substantial resources to help provide millions of consumers a trusted, confident marketplace experience when shopping for authentic new, used and vintage merchandise, and this campaign is another example of our commitment to being a leading industry voice in the fight against counterfeits."
As part of the campaign, 50 CFDA designers – including CFDA President Diane von Furstenberg, Tommy Hilfiger, Tory Burch and Jason – each customized a one-of-a-kind "You Can't Fake Fashion" tote bag. This collection is now on sale exclusively at fixed, Buy It Now prices at eBay Fashion Vault. The customized totes retail for $150.00 and the standard totes retail for $35.00, with all proceeds benefiting the CFDA Foundation, Inc.
Here is the complete list of participating CFDA designers:
3.1 PHILLIP LIM
Adam
Anna Sui
Badgley Mischka
Band of Outsiders
Betsey Johnson
Billy Reid
Brian Atwood
Botkier
Calvin Klein Collection
Catherine Malandrino
Chaiken
Coach
Cynthia Rowley
Cynthia Steffe
Diane von Furstenberg
DKNY
Donna Karan
Foley and Corinna
Helmut Lang
Jason Wu
Jill Stuart
Judith Leiber
Kenneth Cole
Libertine


Lilly Pulitzer
Loeffler Randall
Marchesa
Milly
Naeem Khan
Nanette Lepore
Narciso Rodriguez
Nicole Miller
Peter Som
Rachel Roy
Rebecca Minkoff
Rebecca Taylor
Reed Krakoff
Rodarte
Stuart Weitzman
Tracy Reese
Tahari
Theory
The Row
Tommy Hilfiger
Tory Burch
Vena Cava
Vivienne Tam
Yigal Azrouel
Zero + Maria Cornejo
Click here to learn more about the CFDA.
Click here for more information
eBay
.
CAFC Mourns Passing of Senior Judge Daniel Friedman
July 6, 2011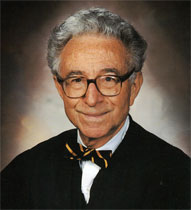 The U.S. Court of Appeals for the Federal Circuit mourns the passing of Senior Judge Daniel M. Freidman at the age of 95.
In an announcement, Chief Judge Randall R. Rader said "we lost one of the grandest and best judges to ever grace this court – the last of the original members of the United States Court of Appeals for the Federal Circuit. … Our flag will fly at half mast for three days to honor Dan Friedman. I mourn with you all."
Judge Friedman was born in New York City, served in the U.S. Army in Europe during World War II, was editor of the Columbia Law Review, and joined the U.S. Department of Justice in 1951. Friedman became Acting Solicitor General in 1977 and was nominated to the Court of Federal Claims by President Carter in 1978. He became one of the original members of the Federal Circuit when it was established on October 1, 1982. Judge Friedman took senior status in 1989. Judge Friedman authored more than over 470 opinions for the Federal Circuit, over 70 opinions for the Court of Claims, and over 160 opinions when sitting by designation with other U. S. circuit courts of appeals. He will long missed by the court and the intellectual property community.
House Overwhelmingly Passes Patent Reform Bill
June 23, 2011
The U.S. House of Representatives on June 23 passed H.R. 1249, the America Invents Act, by an overwhelming vote of 304-117. Among other things, this bill implements a first-inventor-to-file standard for patent approval, creates a post-grant review system to weed out suspect patents, and helps the Patent and Trademark Office (PTO) address the backlog of patent applications.
The last major patent reform in the United States was under the 1952 Patent Act. The bill's sponsor, House Judiciary Committee Chairman Lamar Smith, hailed the successful vote in a press release:
"Today's vote is a victory for America's innovators and job creators who rely on our patent system to develop new products and grow their businesses.  The America Invents Act is the most significant jobs creation bill passed by Congress this year.  No longer will American inventors be forced to protect the technologies of today with the tools of the past. H.R. 1249 brings our patent system into the 21st century, reducing frivolous litigation while creating a faster and more efficient process for the approval of patents."
Calling the current patent system "broken," Smith noted that the average wait time for patent approval in the U.S. is three years and that the PTO has a backlog of 1.2 million pending applications. "Unwarranted lawsuits that typically cost five-million dollars to defend prevent legitimate inventors and industrious companies from creating products and generating jobs. And according to a recent media report, China is expected to surpass the United States for the first time this year as the world's leading patent publisher. In other words, the system intended to protect and promote new inventions has become a barrier to innovation and job creation."
The June 23 approval by the House comes just weeks after U.S. Commerce Secretary Gary Locke's May 31 letter to Smith and Ranking Member John Conyers voicing Obama administration support for the measure. This legislation was voted out of the House Judiciary Committee by a bipartisan vote of 32 to 3 on April 14, and a similar measure overwhelmingly passed the U.S. Senate on March 8. "I look forward to working with the Senate to get a bill to the President's desk and finally seeing these important reforms enacted into law," Smith said.
The U.S. Chamber of Commerce also cheered the news of H.R. 1249's passage in a
press release
. "Intellectual property (IP) is a cornerstone of America's economy, with IP-intensive industries employing more than 19 million workers, generating nearly $7.7 trillion in gross output, and accountable for 60% of total U.S. exports. IP protection assures inventors that their inventions will be secure as they create jobs and build industries around them. The America Invents Act will revitalize investment in new technologies, which in turn fuels economic growth and creates thousands of well-paying jobs for American workers." Bruce Josten, the U.S. Chamber of Commerce's executive vice president for government affairs, said that this bill "is a critical tool to ensure that the PTO is adequately staffed, efficiently operated, and fully funded to process patent and trademark applications in a high-quality and expeditious fashion."
ICANN's Board of Directors Votes to Expand Number of Generic Top-Level Domain Names
June 20, 2011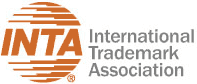 The Internet Corporation for Assigned Names and Numbers (ICANN) announced on June 20 that its Board of Directors has approved a plan to dramatically increase the number of Internet domain name endings -- called generic top-level domains (gTLDs) -- from the current 22, which includes such familiar domains as .com, .org and .net. The Board vote was 13 approving, 1 opposed, and 2 abstaining.
"ICANN has opened the Internet's naming system to unleash the global human imagination. Today's decision respects the rights of groups to create new Top Level Domains in any language or script. We hope this allows the domain name system to better serve all of mankind," said Rod Beckstrom, President and Chief Executive Officer of ICANN, in a press release.
ICANN's press release said that new gTLDs will change the way people find information on the Internet and how businesses plan and structure their online presence, and that Internet address names will be able to end with almost any word in any language, offering organizations around the world the opportunity to market their brand, products, community or cause in new and innovative ways.
"Today's decision will usher in a new Internet age," said Peter Dengate Thrush, Chairman of ICANN's Board of Directors. "We have provided a platform for the next generation of creativity and inspiration."
ICANN said in its announcement that it will soon begin a global campaign to tell the world about this dramatic change in Internet names and to raise awareness of the opportunities afforded by new gTLDs. Applications for new gTLDs will be accepted from 12 January 2012 to 12 April 2012.
More Battles Ahead for Trademark Owners?
However, talk of such an expansive move has been criticized by many in the trademark community who feel that trademark owners will have to work harder and spend more to defend their trademarks in the digital landscape. At a May 4 hearing, Mei-Lan Stark, senior vice president of intellectual property for Fox Entertainment Group and treasurer of International Trademark Association (INTA), told the House Subcommittee on Intellectual Property, Competition, and the Internet that "the net result of the new gTLD proposal will be negative." In her statement, Stark explained that the change will make it so that consumers will be more likely to be misdirected to websites that sell counterfeit goods, practice identity theft, or perpetrate other frauds. She noted that ICANN's plan to approve up to a 1,000 new gTLDs each year will make brand owners incur significant costs each year to purchase domain names.
Though ICANN points out that its expansion will give a brand owner the opportunity to operate its own gTLD, such as .brand, the costs of doing so will be prohibitive and a brand owner who becomes a registry owner may not be able to afford the maintenance fees, Stark said. In such a case, ICANN may reassign the gTLD. "That may have no significance beyond the financial loss if the registry is generic, e.g. .film, but what if the brand owner acquired .brand?" where .brand represents the company's name, Stark said, in prepared remarks. "ICANN could sell that valuable piece of intellectual property to a competitor, to a third party, or to a third party with bad intentions. Any of those results will ruin, not just diminish the value of the brand."
Steven J. Metalitz, counsel for the Coalition for Online Accountability, voiced similar concerns in his prepared remarks to the House subcommittee. Metalitz questioned ICANN's motives and its ability to manage such an expansion, stating:
Every year, COA and other intellectual property interests have complained to ICANN about inadequate resourcing of the contract compliance program in ICANN's budget. ICANN's response has been to issue for public comment a budget framework document that lumps contract compliance in with a dozen other programs so that its funding level is now entirely opaque. Instead of re-orienting its priorities, ICANN obfuscates them.
None of this provides any reason to believe that the new gTLD rollout will overcome its fundamentally faulty premise and truly deliver benefits to much of the public without saddling third parties – notably trademark and copyright owners – with much of the financial and legal costs. It also sheds an unflattering light on the answer to the fundamental question posed at the beginning of this testimony: for whose benefit is the new gTLD rollout being undertaken? It is crystal clear that those companies with franchises conferred by ICANN stand to benefit. Accredited domain name registrars will retain their monopoly over every single second level domain registration in hundreds or thousands of gTLDs, not merely a score of them as today.
(Even a company that intends to make registrations in a .brand TLD available only to its employees must hire an accredited ICANN registrar in order to do so.) The current gTLD registries will also prosper; nearly all the operators of the existing gTLDs are actively drumming up business to run the back-office operations of their ostensible "competitors" in the expanded gTLD universe. Trademark and copyright owners, meanwhile, will certainly incur additional costs, both through defensive registrations in order to protect their brands, and the need for stepped-up enforcement activities against online counterfeiting and piracy in the new gTLD space.
To learn more about ICANN, please click here.
To learn more about INTA, please click here.
To learn more about COA, please click
here
.
<< Start < Prev 1 2

3

4 5 6 7 8 Next > End >>


Page 3 of 8