Articles | Cases
Recording Companies Win Summary Judgment in Suit Given 'Rampant' Copyright Infringement on Usenet.com
June 30, 2009
Major recording labels are entitled to summary judgment under various infringement liability theories given ample evidence of "rampant copyright infringement" on the defendants' Internet bulletin board service, the U.S. District Court for the Southern District of New York ruled June 30 (Arista Records LLC v. Usenet.com,  S.D.N.Y., No. 07-cv-08822-HB-THK).
The court found liability for direct infringement, inducement infringement, contributory infringement and vicarious infringement. In a rare move, it also found that the appropriate sanction for evidence destruction and other "egregious discovery violations" was to bar the Internet service provider from asserting the affirmative defense of the Digital Millennium Copyright Act's safe harbor protections.
           
Bulletin Board Targeted as Infringer.
Arista Records LLC, Atlantic Recording Corp. BMG Music, and others (Arista) filed suit against Usenet.com, Sierra Corporate Design Inc., and Usenet's sole shareholder, Gerald Reynolds, alleging that the defendants (Usenet) provided their subscribers with infringing copies of copyrighted music. Usenet is a network of online bulletin boards where subscribers may obtain access to a multitude of files posted by other users.
Arista specifically alleged (1) direct infringement of the exclusive right of distribution under 17 U.S.C. § 106(3); (2) inducement of copyright infringement; (3) contributory copyright infringement; and (4) vicarious copyright infringement.
Arista moved for summary judgment.
Removal of § 512(c) Defense as a Sanction for Misconduct.
The court first considered the appropriate sanction against Usenet, who, despite being put on notice through discovery requests, conducted a campaign of evidence destruction and other "egregious discovery violations" by "wiping" computer hard drives, removing computers, and  destroying e-mails and internal documents. While the court noted that Usenet also had "significant and unexplained gaps in production" and allegedly sent potentially key witnesses to Europe to avoid being deposed, it said that the company's "bad faith tactics" still did not justify the sanction sought by Arista—a default judgment. However, the court found that the appropriate sanction was to bar Usenet from asserting the defense of the safe harbor protections afforded Internet service providers under Section 512(c) of the Digital Millennium Copyright Act, 17 U.S.C. § 512(c).
Clear Evidence of Direct Infringement.
The court found "rampant copyright infringement" on Usenet.com. It said there was "no dispute that Defendants' services were used overwhelmingly for copyright infringement," citing the record evidence and expert testimony that over 94% of all content files offered in Usenet's music-related binary newsgroups were infringing or highly likely to be infringing.
As to direct infringement, it found no dispute that Arista owned valid copyrights in the works at issue and that the distribution in this case was unauthorized. It then followed the decision in Cartoon Network LLLP v. CSC Holdings, Inc., 536 F.3d 121 (2d Cir. 2008) ("Cablevision") in requiring Arista to show that the defendants engaged in some volitional conduct sufficient to show that they actively engaged in distribution of the copies of the copyrighted sound recordings. Still, drawing from Playboy Enter., Inc. v. Webbworld, Inc., 991 F. Supp. 543 (N.D. Tex. 1997), aff'd without opinion, 168 F.3d 543 (5th Cir. 1999), it found that Arista had met this requirement and was entitled to summary judgment on direct infringement.
Judge Harold Baer Jr. stated:
Similarly, in this case, Defendants were well aware that digital music files were among the most popular articles on their service, and took active measures to create servers dedicated to mp3 files and to increase the retention times of newsgroups containing digital music files. … Moreover, Defendants took active steps, including both automated filtering and human review, to remove access to certain categories of content, and to block certain users, …, and Defendants admit that they have control over which newsgroups their servers accept and store and which they reject, and that they routinely exercised that control, … . Under these circumstances, as in Playboy, Defendants' actions have "transform[ed] Defendants from passive providers of a space in which infringing activities happened to occur to active participants in the process of copyright infringement." … In other words, contrary to Defendants' contentions, here their service is not merely a "passive conduit" that facilitates the exchange of content between users who upload infringing content and users who download such content; rather, Defendants actively engaged in the process so as to satisfy the "volitional-conduct" requirement for direct infringement. Accordingly, Plaintiffs' motion for summary judgment on their claim for direct infringement of the exclusive right of distribution under 17 U.S.C. § 106(3) is granted.
Boasting Inducement: 'Piracy, Porno and Pictures-–Usenet.'
As to secondary liability, the court went on to find that Arista met the threshold showing of direct infringement by Usenet's subscribers. On the charge of secondary liability through inducement infringement, Baer found the record "replete with evidence of Defendants' own employees overtly acknowledging the infringing purpose for which their service was used, and advertising such uses on their website." On this point, he cited one employee's comment that the company tag line should be "piracy, porno and pictures – Usenet" and another employee's  statement that "Usenet is full of Music and Movies so get your pirate on!" Accordingly, Baer granted summary judgment on the inducement infringement claim as well.
Sony's 'Non-Infringing Uses' Defense Inapplicable.
On the charge of contributory infringement, the court rejected Usenet's argument that it should be free from liability under Sony Corp. of America v. Universal Studios, Inc., 464 U.S. 417 (1984), because its service is "capable of substantial noninfringing uses." Here, "there is no dispute that Defendants maintain an ongoing relationship with their users; thus, Defendants' service is quite unlike Sony, where the defendants had no contact with the product or user once the device was released into the stream of commerce," Baer wrote. Thus, he found Sony's insulation from contributory liability is inapplicable in this case and granted summary judgment to Arista.
In finding Usenet liable for vicarious infringement, the court said that "Defendants garnered a direct financial benefit from copyright infringement and failed to exercise their right and ability to control or limit infringement on their servers."
Further, the court held Reynolds personally liable for infringement, noting that he was "responsible for a major share of Defendants' infringing activities; moreover, he was the moving force behind the entire business of both corporate Defendants."
The district court granted Arista summary judgment.
Following the victory for the record companies, Steven M. Marks, executive vice president & general counsel of the Recording Industry Association of America, said on RIAA's website: "This decision is another example of courts recognizing the value of copyrighted music and taking action against companies and individuals who are engaging in wide scale infringement. We hope that other bad actors who are engaging in similar activity will take note of this decisive opinion."
Read the entire Arista Records v. Usenet.com opinion.
Parties' Stipulated Dismissal Under Rule 41(a)(1)(A) Strips Subject Matter Jurisdiction
June 26, 2009
A district court's orders purporting to dismiss a patent infringement suit with prejudice after the parties' joint dismissal without prejudice pursuant to Fed. R. Civ. P. Rule 41(a)(1) were void because the district court lacked subject matter jurisdiction, the U.S. Court of Appeals for the Federal Circuit ruled June 26. Garber v. Chicago Mercantile Exchange, Fed. Cir., No. 2009-1047, 6/26/09.
Howard Garber sued the Chicago Mercantile Exchange and the Chicago Board of Trade for infringing his patent (5,963,923) on a system and method for trading currency. The parties filed a "STIPULATION FOR DISMISSAL WITHOUT PREJUDICE," but, after later orders by Judge Ruben Castillo of the U.S. District Court for the Northern District of Illinois, the suit was dismissed with prejudice. The Federal Circuit reversed, holding that Garber was entitled to relief from the ruling under Fed.R.Civ.P. Rule 60(b).
"We agree with Garber that the joint stipulation was filed pursuant to Rule 41(a)(1) and therefore divested the court of jurisdiction," Federal Circuit wrote, concluding that the first and second dismissal orders entered by the district court were "void ab initio." Rule 41(a)(1)(A) is titled "Dismissal of Actions: Voluntary Dismissal: By the Plaintiff: Without a Court Order." Judge Alan D. Lourie found "no serious dispute" that the stipulation entered was brought under this rule because it agreed to by all parties. Though the parties' stipulation had attached to it an order that seemed to give the district court discretion over dismissal, the appellate court held that no further action was required by the district court. Applying  regional circuit law to this purely procedural question, the court cited Smith v. Potter, 513 F.3d 781 (7th Cir. 2008) in noting that Seventh Circuit law imposes no formalistic requirements and instead has a "permissive entry of dismissal under Rule 41(a)(1)."
Lourie's opinion was joined by Chief Judge Paul R. Michel and Judge Sharon Prost.
Garber was represented by Andrew Staes, Staes & Scallan, Chicago. Chicago Mercantile Exchange and the Chicago Board of Trade were represented by Jerrold E. Salzman of Skadden, Arps, Slate, Meagher & Flom, Chicago.
Read the Garber opinion.
U.S. Supreme Court to Address Limits of Patentable Subject Matter
June 1, 2009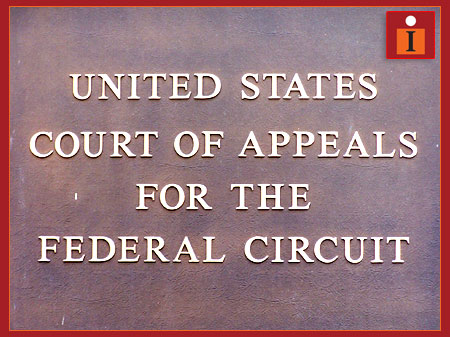 The U.S. Supreme Court on June 1 granted certiorari to decide the limits of subject matter that is patentable under Section 101 of the Patent Act (Bilski v. Doll, U.S., No. 08-964,  cert. granted 6/1/09). In a case with potentially wide-ranging impact on industries that rely on patents based on information technology and business related methods, this case asks the court to define what constitutes a patentable "process" under 35 U.S.C. § 101.
Application for Risk Hedging Methods Rejected.
In the en banc 2008 decision in In re Bilski,  545 F.3d 943 (Fed. Cir. 2008), the U.S. Court of Appeals for the Federal Circuit affirmed the rejection of all 11claims of a patent application (Serial No. 08/833,892 ) filed by  Bernard L. Bilski and Rand A. Warsaw (Bilski) relating to a method of doing business—hedging commodities risk.
In doing so, the court held that the "claims are not directed to patent-eligible subject matter" under Section 101 of the Patent Act since they (1) are not tied to a particular machine or apparatus or (2) do not transform a particular article into a different state or thing. This "machine-or-transformation test" is the only test to be used in determining whether a claimed process is eligible for patenting under § 101, the court held, citing Supreme Court authority.
The Federal Circuit also concluded that its test for patentability under Section 101 based on whether a process leads to a "useful, concrete and tangible result," as set forth in State Street Bank & Trust Co. v. Signature Financial Group, 149 F.3d 1368 (Fed. Cir. 1998), is no longer applicable. Moreover, the court rejected a "technological arts" test that would deny patentability to a claimed process unless it is directed to an advance in science or technology.
 
Voices of Discord.
The en banc Federal Circuit said that its ruling was intended to "clarify the standards applicable in determining whether a claimed method constitutes a statutory `process' under § 101." However, the Section 101 picture was left far from clear after this 9-3 ruling by the appellate court.
In her dissenting opinion, Judge Pauline Newman said that the majority mistakenly read Supreme Court precedent to require the "per se limits to patent eligibility," and that such limits may threaten the patentability of future technologies. Newman stated:
The court today acts en banc to impose a new and far-reaching restriction on the kinds of inventions that are eligible to participate in the patent system. The court achieves this result by redefining the word "process" in the patent statute, to exclude all processes that do not transform physical matter or that are not performed by machines. The court thus excludes many of the kinds of inventions that apply today's electronic and photonic technologies, as well as other processes that handle data and information in novel ways. Such processes have long been patent eligible, and contribute to the vigor and variety of today's Information Age. This exclusion of process inventions is contrary to statute, contrary to precedent, and a negation of the constitutional mandate. Its impact on the future, as well as on the thousands of patents already granted, is unknown.
Judge Randall R. Rader, also dissenting, said that the court could have correctly resolved this case by stating in one sentence that Bilski's application is rejected for claiming abstract ideas. He said that the majority went down a troubled path in relying on "dicta taken out of context from numerous Supreme Court opinions dealing with the technology of the past. In other words, as innovators seek the path to the next techno-revolution, this court ties our patent system to dicta from an industrial age decades removed from the bleeding edge."
Quoting the statutory language, Rader emphasized that patentability under Section 
101 is available to "any new and useful process, machine, manufacture, or composition of matter, or any new and useful improvement thereof."  The statute, he said, sets forth broad categories of patent eligible subject matter, and it conditions patentability "on the characteristics, not the category, of the claimed invention."
However, Judge Haldane Robert Mayer dissented from the ruling by arguing that the majority did not go far enough to stop the "legal tsunami" of business method patents resulting from the State Street decision. "Not only do such patents tend to impede rather than promote innovation, they are frequently of poor quality," Mayer argued, pointing out that "[b]ecause the innovative aspect of such methods is an entrepreneurial rather than a technological one, they should be deemed ineligible for patent protection." Seeking a "technological arts" requirement for patentability, he said that the majority fell short of stemming the flow of these suspect patents since its test can be circumvented by clever drafting that rewrites nearly every process claim to include a physical transformation.
Certiorari Granted on §101 Case After Nearly 30 Years.
After losing the appeal, Bilski petitioned the Supreme Court, asking the following questions:
1.Whether the Federal Circuit erred by holding that a "process" must be tied to a particular machine or apparatus, or transform a particular article into a different state or thing … despite this Court's precedent declining to limit the broad statutory grant of patent eligibility for "any" new and useful process beyond excluding patents for "laws of nature, physical phenomena, and abstract ideas."
2.Whether the Federal Circuit's "machine-or-transformation" test for patent eligibility, which effectively forecloses meaningful patent protection to many business methods, contradicts the clear Congressional intent that patents protect "method[s] of doing or conducting business." 35 U.S.C. § 273.
Perhaps sensing confusion at the court of appeals on the issue, the high court granted the petition on June 1. In doing so, it is addressing Section 101 patentability for the first time in almost 30 years, since the rulings in Diamond v. Chakrabarty, 447 U.S. 303 (1980) and Diamond v. Diehr, 450 U. S. 175 (1981).
Echoes of Metabolite? 
With the high probability that Judge Sonia Sotomayor will soon be confirmed to the Supreme Court, it is worth noting that she will replace Justice David Souter, one of the dissenters from the dismissal of another recent case involving patentability, Laboratory Corp. of Am. Holdings v. Metabolite Labs. Inc., 548 U.S. 124 (2006).  That infringement suit was dismissed as improvidently granted, but Justice Stephen Breyer, joined by Souter and Justice John Paul Stevens, argued that the case should not have been dismissed and should have been resolved under Section 101.
The process claim of the patent in suit should not be patentable because it simply discloses a "natural phenomenon"--the correlation between the amino acid homocysteine and vitamin B deficiency, Breyer argued. He went on to note that precisely defining the scope of the "natural phenomenon" doctrine or other doctrine under Section 101 may be difficult, but that "this case is not at the boundary" because the process steps at issue "embody only the correlation between homocysteine and vitamin deficiency that the researchers uncovered." Breyer said there was a duty to resolve the case and declare the claim invalid because of the burden that this patent places on doctors and the health care industry.
Breyer stated:
To fail to do so threatens to leave the medical profession subject to the restrictions imposed by this individual patent and others of its kind. Those restrictions may inhibit doctors from using their best medical judgment; they may force doctors to spend unnecessary time and energy to enter into license agreements; they may divert resources from the medical task of health care to the legal task of searching patent files for similar simple correlations; they may raise the cost of healthcare while inhibiting its effective delivery.
Similarly, in calling for the rejection of business method patents in Bilski, Judge Mayer latched on to Breyer's comment in Metabolite that "sometimes too much patent protection can impede rather than 'promote the Progress of Science and useful Arts,' the constitutional objective of patent and copyright protection."
Whichever way Bilski is decided, it is likely to have far-reaching consequences on not only business method patents, but on the scope of patentable subject matter generally.
<< Start < Prev 1 2 3 4 5 6 7 8

9

Next

>

End

>>


Page 9 of 9