Articles | Cases
In IPO Filing, Alibaba Seems Ready to Address Its History of Widescale IP Violations

May 6, 2014
China's Alibaba, one of the world's biggest web marketplaces, is going public, and its initial public offering (IPO) filed May 6 raises a host of intellectual property issues in its history that need to be remedied in order for the company to gain the trust of investors and IP owners and to avoid hard scrutiny from U.S. regulators.
Whether a Prior Art Reference 'Teaches Away' from a Claimed Invention Is Irrelevant to §102 Anticipation Analysis

February 17, 2012
A federal district court erroneously found that a water clarification patent was not invalid for anticipation under §102 of the Patent Act after reasoning that the cited reference in the prior art "teaches away" from the invention claimed in the patent, the U.S. Court of Appeals for the Federal Circuit ruled Feb. 17 (ClearValue Inc. v. Pearl River Polymers Inc., Fed. Cir., No. 2011-1078, 2/17/12).
Google Engineer's E-Mail Fails to Qualify for Attorney-Client Privilege, Must Be Disclosed in Oracle Patent Suit

February 6, 2012
An e-mail sent by one Google engineer to another, a company attorney, and an executive in charge of the accused Android platform is not a communication protected by the attorney-client privilege or the attorney-work product privilege because Google failed to make a "clear showing" that the e-mail was sent to the attorney in his capacity as counsel conducting a legal investigation, the U.S. Court of Appeals for the Federal Circuit ruled Feb. 6 (In re Google Inc., Fed. Cir., Misc. No. 106, 2/6/12).
CAFC: District Court Departed From Plain and Ordinary Meaning of Disputed Claim Terms in Video Game Controller Patent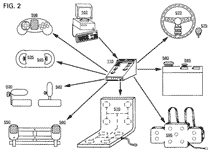 February 1, 2012
The U.S. Court of Appeals for the Federal Circuit Feb. 1 vacated and remanded a judgment that a patent covering a video game controller system was not infringed, ruling that the district court failed to apply the plain and ordinary meaning of two disputed terms in construing the patent claims (Thorner v. Sony Computer Entertainment America, Fed. Cir., No. 2011-1114, 2/1/12).
Tactile Feedback for Video Games.
Abbott Lacks Standing to Sue in Case Over Point-of-Care Blood Testing Systems


January 13, 2012
Abbott lacks standing to bring a suit alleging infringement of two patents covering point-of-care blood testing systems because it failed to prove that it was transferred ownership of the patents under agreements with its predecessors, the U.S. Court of Appeals for the Federal Circuit ruled Jan. 13 (Abbott Point of Care Inc. v. Epocal Inc., Fed. Cir., No. 2011-1024, 1/13/12).
While a majority of the judges found that the agreements were unambiguous and did not transfer ownership to Abbott, Judge William C. Bryson dissented, arguing that the agreements were indeed ambiguous and that further discovery should be conducted as to their meaning.
District Court Dismisses Abbott's Suit.
Panel Majority Affirms Injunction for Patent Covering Multiple Freezings to Preserve Liver Cells, Which Judge Gajarsa Says Is Obvious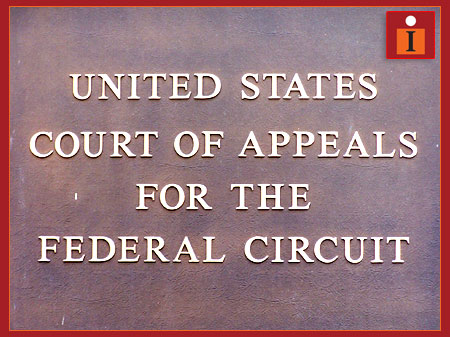 January 9, 2011
The U.S. Court of Appeals for the Federal Circuit Jan. 9 affirmed a preliminary injunction against a company charged with infringing a patent covering methods for preparing multi-cryopreserved hepatocytes, but Judge Arthur Gajarsa dissented by arguing that the injunction should not have been upheld because the patent is "nothing more than a repetition of steps already known in the art" (Celsis In Vitro Inc. v. CellzDirect Inc., Fed. Cir., No. 2010-1547, 1/9/12).
Likelihood of Success for Plaintiff on Nonobviousness.
Writer Assigned Rights in "Ghost Rider" Character by Endorsing Marvel Comics' Freelancer Checks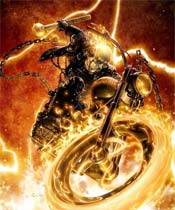 December 28, 2011
A comic book writer's endorsement of Marvel Comics' freelancer checks in the 1970s conveyed any ownership rights he may have had in the "Ghost Rider" character and films, toys, and video games made based on that character, the U.S. District Court for the Southern District of New York ruled Dec. 28 (Gary Friedrich Enterprises LLC v. Marvel Enterprises Inc., S.D.N.Y., No. 08 Civ. 1533, 12/28/11).
Fight Over "Ghost Rider" Rights.
CAFC Judge Pauline Newman Questions Constitutionality of PTO Reexam of Obviousness Issue 'We Finally Adjudicated Eleven Years Ago'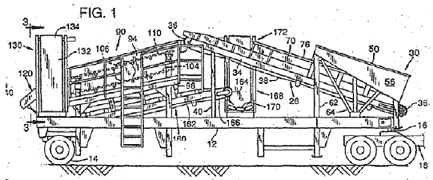 December 8, 2011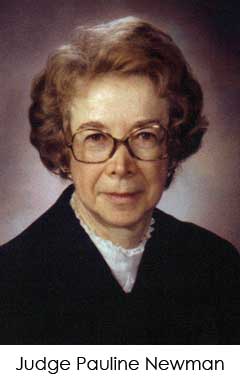 Dissenting in a panel decision affirming a Patent and Trademark Office reexamination which found a machine for sifting rocks and debris obvious based on the prior art, Judge Pauline Newman argued that the reexamination was unconstitutional because it allows an administration agency to relitigate the same issue that "we finally adjudicated eleven years ago"  (In re Construction Equipment Co., Fed. Cir., No. 2010-1507, 12/8/11).
Reexamination Obviousness Ruling for Rubble Screen Assembly Affirmed.
Here, Construction Equipment Company appealed the PTO's reexamination which rejected its claims in a patent (5,234,564) directed to a "Mobile Screen Assembly for Rubble and Debris" for sifting rocks, soil, plant matter, and other materials based on size. Agreeing with the Board of Patent Appeals and Interferences's finding that the asserted claims were obvious under Section 103 of the Patent Act, 35 U.S.C. § 103, Judge Sharon Prost of the Federal Circuit wrote:
CAFC Orders Transfer of Patent Case, Finding That District Court Placed Too Much Weight on Plaintiff's Choice of Forum and Defendant's State of Incorporation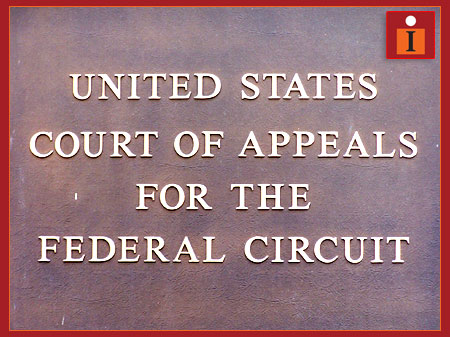 December 2, 2011
The U.S. Court of Appeals for the Federal Circuit on Dec. 2 ordered that a patent case be transferred to a California district court because another district court improperly placed too much weight on the fact that Delaware is the forum where the plaintiff filed suit and the defendant is incorporated (In re Link_ A_Media Services Corp., Misc. No. 990, 12/2/11).
The Federal Circuit pointed out that the district court completely ignored the fact that the defendants' employees, the inventors of the asserted patents, and most of the pertinent records are all located near the U.S. District Court for the Northern District of California.
Mandamus Sought After Denial of Transfer.
En Banc Order Shows a Schism at the Federal Circuit on Claim Construction and Deference to District Courts
October 31, 2011
The Federal Circuit in a per curiam opinion Oct. 31 refused to rehear en banc a case that centers on how the court's judges construe patent claims and, in doing so, reignited the debate on the role of the specification in claim construction and the deference that the court gives to district court claim construction rulings (Retractable Technologies Inc. v. Becton, Dickinson and Co., Fed. Cir., No. 2010-1402, 10/31).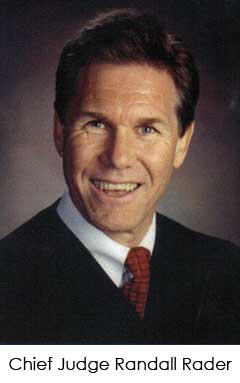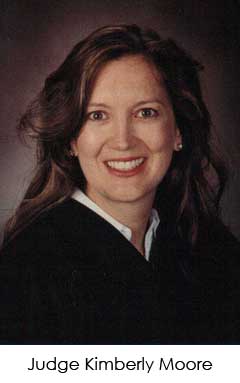 Bally's Gaming Promotions Infringe Slot Machine System Patents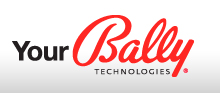 October 6, 2011
The U.S. Court of Appeals for the Federal Circuit Oct. 6 affirmed a district court's ruling that Bally Gaming International Inc.'s accused betting promotions infringe two IGT slot machine system patents (IGT v. Bally Gaming International Inc., Fed. Cir., No. 2010-1364, 10/6/11).
Gaming Patents.
CAFC: Cordis's Stent Patents Not Infringed and Not Unenforceable for Inequitable Conduct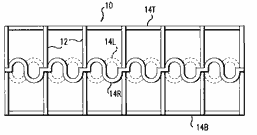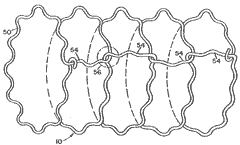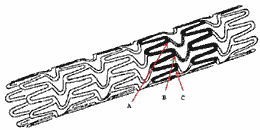 September 28, 2011
The U.S. Court of Appeals for the Federal Circuit on Sept. 28 affirmed a district court's ruling that one Cordis Corp. blood vessel stent patent is not infringed by Boston Scientific, and that this patent and one other are not unenforceable for inequitable conduct.  (Cordis Corp. v. Boston Scientific Corp., Fed. Cir., No. 2010-1311, 9/28/11).
Artery Stent Patents.
European High Court Rules That eBay May Be Held Liable for Trademark Violations on Its Site


July 12, 2011
The European Court of Justice on July 12 ruled that eBay, the world's largest online marketplace, may be held liable for trademark violations on its auction site if it has knowledge of the infringing data (Case C‑324/09, L'Oréal SA v. eBay International AG, E.C.J., 7/12/11).
At the heart of this case is the charge by the world's largest cosmetics seller, L'Oréal, that eBay used keywords corresponding to L'Oréal trademarks to promote fake products on eBay's European Web sites. The Court of Justice ruled that, eBay, as an operator of an online platform, can be held liable if it "played an active role" that would "give it knowledge of, or control over, the data relating to those offers for sale."
CAFC Finds One Becton, Dickinson Retractable Syringe Infringing, Another Noninfringing Since Specifications Limited Invention to a One-Piece 'Body'

July 8, 2011
The U.S. Court of Appeals for the Federal Circuit on July 8 found one Becton, Dickinson and Co. retractable syringe model infringing, but found that another two-piece model was noninfringing because the patent specifications limited the "body" of the invention to a one-piece structure (Retractable Technologies Inc. v. Becton, Dickinson and Co., Fed. Cir., No. 2010-1402, 7/8/11).
In a concurring opinion, Senior Judge S. Jay Plager agreed with that the Becton, Dickinson 3 mL model could not infringe the asserted patents, whose specifications, he said, "do not disclose a body that consists of multiple pieces or indicate that the body is anything other than a one-piece body." Plager said that the specification ensures that patents meet their obligation of disclosing "what is actually invented, and to claim that and nothing more."
Opposition to 'MOSKONISI' Vodka Mark Is Sustained Since Applicant Failed to Rebut Evidence of No Bona Fide Intent to Use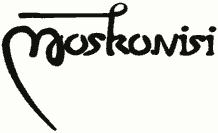 July 6, 2011
The Trademark Trial and Appeal Board on July 6 sustained an opposition to the application for registration of the "MOSKONISI" vodka mark because the applicant failed to rebut evidence that it did not have a bona fide intent to use the mark in commerce (Spirits International B.V. v. S.S. Taris Zeytin Ve Zeytinyagi Tarim Satis Kooperatifleri Birligi, Opposition No. 91163779 (TTAB July 6, 2011).
Opposer Has Standing.
Disney Wins Another Judgment in Fight Over 'Winnie the Pooh' Trademarks


June 8, 2011
The Trademark Trial and Appeal Board on June 8 dismissed claims brought by Stephen Slesinger Inc. to oppose and cancel Disney Enterprises Inc.'s "Winnie the Pooh" trademark registrations connected with the well-known children's books because those claims were already resolved in Disney's favor by a California federal district court in 2009 (Stephen Slesinger Inc. v. Disney Enterprises Inc., Opposition No. 91179064 (TTAB June 8, 2011).
Fight Over 'Pooh' Marks.
<<

Start

<

Prev

1

2 3 4 5 6 7 8 9 Next > End >>


Page 1 of 9