Federal Judge Orders Apple to Assist FBI in Accessing Terrorist's iPhone (C.D. Cal, February 16 2016)
February 16, 2016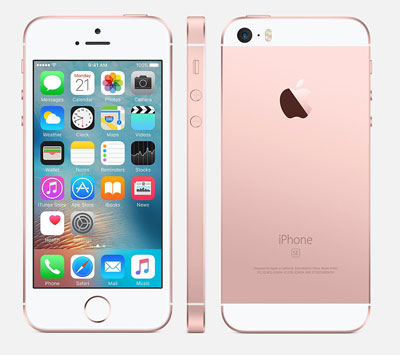 A federal judge on February 16 ordered Apple Inc. to assist the Federal Bureau of Investigation in accessing an Apple iPhone that was used by a terrorist responsible for a shooting December 15, 2015, in San Bernardino, California (In the Matter of the Search of an Apple iPhone Seized During the Execution of a Search Warrant on a Black Lexus IS300, California License Plate 35KGD203, C.D. Cal., No. ED 15-0451M, 2/16/16.)
The FBI is investigating whether others assisted Syed Rizwan Farook and his wife, Tashfeen Malik, in killing 14 people and wounding 22 people in the December attack at the Inland Regional Center in San Bernardino. The iPhone 5C was issued to Farook by the San Bernardino County Health Department, and the FBI has a warrant to search the phone. However, Apple's encryption technology erases the phone's data after 10 failed attempts to break the passcode. Thus, the FBI filed an action pursuant to the All Writs Act, 28 U.S.C. §1651, seeking a court order for Apple's assistance in breaking the code.
Magistrate Judge Sheri Pym of the U.S. District Court for the Central District of California ordered Apple to provide "reasonable technical assistance to assist law enforcement agents in obtaining access to the data on the SUBJECT DEVICE."
The court's order states that Apple's technical assistance will performs three key functions: 1) bypass or disable the auto-erase function whether or not it has been enabled; 2) "enable the FBI to submit passcodes to the SUBJECT DEVICE"; and 3) ensure "that when the FBI submits passcodes to the SUBJECT DEVICE, software running on the device will not purposefully introduce any additional delay between passcode attempts beyond what is incurred by Apple software."
If Apple determines that these three functions can be achieved through an alternate technological means, and the government agrees, the order stated, "Apple may comply with this Order in that way." Further, the order stated that Apple would advise the government as to the reasonable cost for providing this service.
However, in a February 16 "Message to Our Customers," Apple CEO Tim Cook vigorously opposed the government's request. According to Cook, this "overreach by the U.S. government" represents an "unprecedented step which threatens the security of our customers." This demand, he said "would undermine the very freedoms and liberty our government is meant to protect.
---