For the 22nd Consecutive Year, IBM Leads the Annual List of U.S. Patent Recipients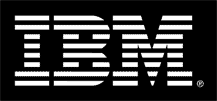 January 12, 2015
IBM Corp. announced Jan. 12 that it has once again been awarded more U.S. patents than any other company in a year, making 2014 the 22nd consecutive year of its patent leadership over all other entities.
IBM's announcement is also historically important because 2014 marked the first year that any company has been awarded more than 7,000 U.S. patents. IBM's 2014 milestone translates into 7,534 patents for innovations covering areas such as cloud computing, analytics, social media, and security. "IBM's patent leadership over more than two decades demonstrates our enduring commitment to the kind of fundamental R&D that can solve the most daunting challenges facing our clients and the world," said Ginni Rometty, IBM's chairman, president and CEO in a press release.
During IBM's 22 years at the helm of the patent list from 1993-2014, the company's inventors have received more than 81,500 U.S. patents, the IBM press release stated. Further, it noted that the company's 2014 patent mark surpassed the combined totals of Accenture, Amazon, Google, Hewlett-Packard, Intel, and Oracle.
Trailing IBM in the top 10 in 2014 were Samsung with 4,952 patents; Canon with 4,055 patents; Sony with 3,224 patents; Microsoft with 2,829 patents; Toshiba with 2,608 patents; Qualcomm with 2,590 patents; Google with 2,566 patents; LG with 2,122 patents; and Panasonic with 2,095 patents.
Among the record number of patents awarded to IBM in 2014 were U.S. Patents 8,661,132, covering a computer program for enabling service virtualization in a cloud; 8,874,638, relating to a computer program for interactive analytics processing; 8,903,360; covering mobile device validation; 8,706,648, relating to a system for assessing a user's risk in linking to a social network contact; and 8,869,274, covering a system for identifying whether a computer application is malicious.
To learn more about IBM's legacy of patent leadership, please visit the company's information page.
---