Louisiana Man Pleads Guilty to Theft of Oil Exploration Diagrams and Designs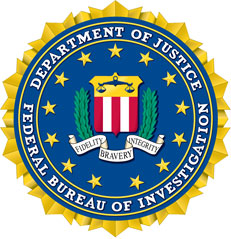 April 26, 2014
The FBI announced on April 26, 2013 that a Louisiana man pled guilty to stealing copyrighted oilfield diagrams, product designs, and related oil exploration materials.
In an agency press release, United States Attorney Stephanie A. Finley announced that Glenn J. Soileau, 64, of Branch, Louisiana, pleaded guilty to illegally accessing a computer that held valuable copyright protected oilfield intellectual property, including diagrams, product designs, schematics, and oil exploration related materials.
In a plea before U.S. District Magistrate Judge C. Michael Hill, Soileau admitted using a portable USB storage device to access his former employer's computers at Applied Electronic Systems and Sondex, which are both located in Broussard, Louisiana, and subsidiaries of General Electric Oil and Gas (GE). Soileau downloaded more than 3,700 files containing pictures, diagrams, and other information relating to tools and equipment used in oilfield exploration work. He then brought the information to his new employer at Advanced Electronic Services (AES), and they used the information for work done at AES. Soileau admitted to GE security staff that he took the computer files and provided them to his new employer. FBI agents linked Soileau to the computers used in the theft through the USB.
Soileau faces a maximum penalty of five years in prison, a $250,000 fine, restitution, and three years of supervised release for the count of unauthorized access to a protected computer. Sentencing was set for September 13, 2013.
Harm to the United States.
"Theft of intellectual property information is a growing problem in our country," Finley stated. "We are primarily seeing it here in the oil and gas industry, but it occurs in many other industries. Intellectual Property theft hurts everyone, not just companies, and our office will continue to investigate and prosecute those who violate these laws. On the eve of World IP Day, this prosecution should serve as a deterrent to those who would seek to profit by stealing the intellectual property of others."
The FBI press release noted that World IP Day was established by the World Intellectual Property Organization (WIPO) to be celebrated every April 26th in order to promote the discussion of IP in encouraging innovation and creativity. The entire U.S. economy relies on some form of IP, because virtually every industry either produces it or uses it, the press release stated, adding that "American IP-intensive industries directly accounted for 27.1 million American jobs or 18.8 percent of all employment in the economy in 2010."
To tackle the ongoing scourge of IP theft, the FBI urges the public to avoid buying "knock-offs," pirated media, or other counterfeit goods and to contact the Department of Justice's Task Force on Intellectual Property, the National Intellectual Property Rights Coordination Center (IPR Center), and the National Crime Prevention Council (NCPC).
To find out more about IP theft, please view the Justice department website's IP Task Force page, IPR Center, and NCPC.
---