Usher and Alicia Keys Successfully Defend Copyright Infringement Suit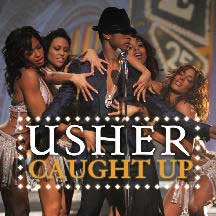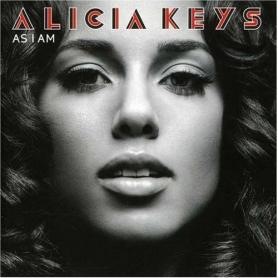 February 9, 2012
Grammy Award winners Usher and Alicia Keys on Feb. 9 succeeded in having the dismissal of a copyright suit against them affirmed by a federal appeals court (Pyatt v. Raymond, 2d Cir., No. 11-2507-cv, 2/9/12).
In this case, Wadena Pyatt sued Usher Raymond IV, a/k/a Usher, and Alicia Keys, a/k/a Alicia Augello Cook, along with Sony BMG Management, EMI Music Publishing Inc., and others for copyright infringement over the song "Caught Up." The song that appears on Usher's Confessions album was written and produced by Jason Boyd, Ryan Toby, and other musical collaborators, and was released in the United States in 2004.
In a nonprecedential ruling, the U.S. Court of Appeals for the Second Circuit said that Pyatt's originally registered copyrighted works and Usher's "Caught Up" have "little in common beyond the title and the phrase 'Caught Up'." "The songs are lyrically and musically distinct and the district court correctly concluded that the claim failed the ordinary observer test," it wrote, citing Yurman Design Inc. v. PAJ Inc., 262 F.3d 101, 111 fn. 3 (2d Cir. 2001).
Continuing, the appellate court also agreed with the district court's decision to analyze Pyatt's infringement claims based only on the originally copyrighted works—not on those works registered after the filing of the complaint and the defendants' motions to dismiss. In noting that these post-complaint works could not be brought within the scope of Pyatt's complaint, the appellate court quoted Supreme Court authority stating that the "Copyright Act . . . requires copyright holders to register their works before suing for copyright infringement." Reed Elsevier Inc. v. Muchnick, 130 S.Ct. 1237 (2010).
The district court's dismissal in favor of the defendants was affirmed.
Pyatt was represented by Robert Pritchard of Gallo & Associates, Plainview, N.Y.
Usher and Sony BMG were represented by Jonathan D. Davis of Jonathan D. Davis P.C., New York.
Alicia Keys was represented by John J. Rosenberg of Rosenberg & Giger, New York.
Jason Boyd was represented by Christine Lepera of  Mitchell Silberberg & Knupp, New York.
Ryan Toby was represented by Dorothy M. Weber of Shukat Arrow Hafer Weber & Herbsman, New York.
Read the Pyatt v. Raymond ruling.
---