Bipartisan, Bicameral Legislation Is Introduced to Enhance Penalties for Drug Counterfeiting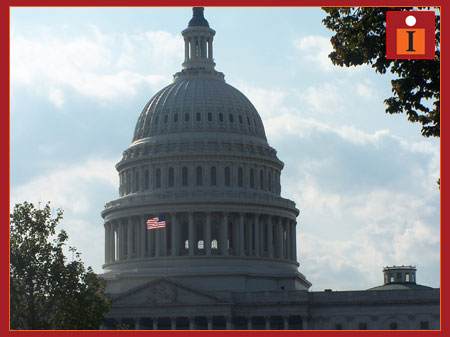 November 17, 2011
Congressional Democrats and Republicans on Nov. 17 introduced the ''Counterfeit Drug Penalty Enhancement Act of 2011,'' bicameral legislation to increase criminal penalties for those convicted of trafficking in counterfeit drugs.
Under the bill, H.R. 3468, individuals may be imprisoned for life and fined up to $4 million for a single offense, and up to $8 million for multiple offenses. Companies found in violation of this legislation can face up to $10 million for a single offense, and up to $20 million for multiple offenses.
H.R. 3468 was introduced by U.S. Senators Patrick Leahy (D-Vt.), Chuck Grassley (R-Iowa), Michael Bennet (D-Co.), and Richard Blumenthal (D-Conn.), and U.S. Representatives Patrick Meehan (R-Pa.) and Linda Sánchez (D-Calif.).
Though it is currently illegal to introduce counterfeit drugs into interstate commerce, "the penalties are no different than those for the trafficking of other products, such as electronics or clothing," explained Leahy's press release announcing the legislation. "The Counterfeit Drug Penalty Enhancement Act will increase penalties for the trafficking of counterfeit drugs to reflect the severity of the crime and the harm to the public."
"While the manufacture and sale of any counterfeit product is a serious crime, counterfeit medication poses a grave danger to public health that warrants a harsher punishment," Leahy said.  "This legislation will raise those penalties to a level that meets the severity of the offense.  Deterring this epidemic problem is a bipartisan effort."
"Counterfeit medicines are some of the most profitable commodities for criminal organizations. Purchases of counterfeit drugs by unsuspecting customers are growing at alarming rates, especially over the internet," Grassley said. "These drugs present a serious threat to the health and safety of people around the world. It's important we address this threat by imposing harsher penalties on criminals who counterfeit these medicines."
"Right now, the penalties for producing a fake company logo on a bottle of counterfeit drugs are more severe than they are for actually making and selling a counterfeit drug," Bennet said. "We can help prevent these drugs from reaching hospitals, pharmacies and consumers by giving law enforcement the tools they need to crack down on these crimes."
"Counterfeit drugs threaten the health of consumers and undermine American companies," said Blumenthal. "This legislation will enhance the penalties for trafficking in these substances, helping us to crack down on the epidemic of illegal counterfeiting and ensure that our medicines remain safe and effective."
"Steeper penalties will help deter these criminals from continuing to break our laws and put people's lives at risk," Meehan said. Sanchez said that this legislation "not only holds criminals accountable, but it gives our law enforcement officers the ability to effectively go after counterfeit drug traffickers."
John Castellani, president and CEO of Pharmaceutical Research and Manufacturers of America (PhRMA), said in a press release:
In most cases, criminals selling illicit drugs face tougher jail sentences than those selling dangerous counterfeit medicines, which provide no therapeutic benefit and cause great harm to patients suffering from disease. Make no mistake: criminals are not only targeting 'lifestyle' drugs, but also vital medicines that treat cancer, diabetes, malaria and high blood pressure.
For the sake of patient health and safety, we applaud the sponsors for their commitment to this issue and hope this bill reaches the President's desk for signature. In the meantime, biopharmaceutical research companies will continue to work with members of Congress and the Administration to help safeguard the U.S. drug supply system, including seeking stronger penalties for those who counterfeit the medicines our companies research and develop.
Read the text of H.R. 3468, the Counterfeit Drug Penalty Enhancement Act of 2011.
---