As Congress Passes Trade Agreements With South Korea, Panama, and Colombia, IP Enforcement Issues Must Be Watched Closely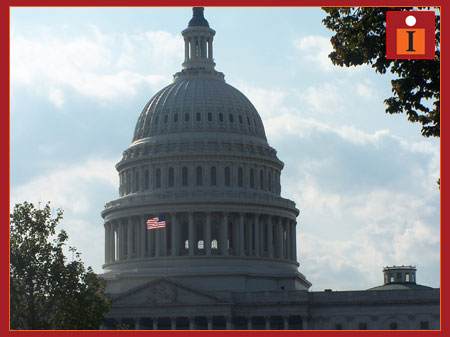 October 12, 2011
The U.S. Congress on Oct. 12 approved key trade agreements with South Korea, Colombia, and Panama to support American jobs, expand markets and enhance U.S. competitiveness. The passage of the trade agreements was widely cheered in the business community, but intellectual property (IP) enforcement practices in these countries must be watched closely if U.S. IP owners and workers are to indeed receive the full intended benefit of these agreements.
The agreement with South Korea, the agreement with Colombia, and the agreement with Panama have been hailed in the U.S. business community as a win for U.S. manufacturers, workers, and the U.S. economy. Also accompanying these agreements are Trade Adjustment Assistance (TAA) reforms to provide training and support for negatively impacted American workers who seek to transition to alternative employment.
U.S. Trade Representative Ron Kirk was pleased with the passage of these agreements and stated in a press release:
This President has gotten trade policy right. These agreements, made better at the President's insistence, will strengthen and expand ties with strategic partners in Asia and Latin America even as they support tens of thousands of jobs here at home, from shop floors to farms to service firms across our country. TAA reforms will ensure that workers get retraining and assistance for the 21st-century jobs they want and need. And the simultaneous passage of key preference programs upholds our commitment to partner with the world's poorest countries for economic growth.
Taken together, these initiatives are the leading edge of a job-creating trade agenda that will open markets, level the playing field for our businesses and workers, and champion America's working families in an age of tough global competition. They deserve the historic and widespread support they received in Congress tonight. We will continue our work to rebuild an American consensus on trade.
President Barack Obama, joined on Oct. 13 at the White House by President Lee of the Republic of Korea, said in a statement, "with our landmark trade agreement, we will bring our nations even closer, creating new jobs for both our people, and preserving our edge as two of the most dynamic economies in the world."
In a recent interview with Intellirights, Gary Shapiro, president and CEO of the Consumer Electronics Association, said that passing these free trade agreements is crucial because it will result in U.S. tariffs being cut "pretty much down to zero."
"Passing these trade agreements represents a victory for American workers, American competitiveness, and American leadership," said Thomas J. Donohue, president and CEO of the U.S. Chamber of Commerce in a press release. "It means we will immediately stop losing jobs to our competitors who have cut their own deals and we can start creating hundreds of thousands of new jobs for Americans."
"At a time when many people think Washington is broken, members of Congress from both parties and the administration put American jobs first by making these trade agreements a reality," Donohue continued. He applauded the bipartisan efforts of many leaders, including House Speaker John Boehner and Representative Steny Hoyer, Senate Republican Leader Mitch McConnell and Senators Max Baucus and Orrin Hatch, as well as President Obama, White House Chief of Staff Bill Daley, and U.S. Trade Representative Ron Kirk. "Let's make the approval of these agreements a foundation for moving bipartisan, job-creating policies forward," Donohue added.
United Auto Workers President Bob King said in an op-ed that the automotive provisions of this agreement "will create significantly greater market access for American auto exports and include strong, auto-specific safeguards to protect our domestic markets from potentially harmful surges of Korean automotive imports."
Still, the promise of these agreements must be tested by a forward analysis of whether these countries, particularly Colombia, are true trade partners that respect and enforce IP rights. As noted in the USTR's 2011 Special 301 Report, Colombia remains on the Watch List of countries with failures in IP enforcement and protection. In that report, the USTR acknowledged that Colombia has taken some steps toward better IP rights enforcement, but said:
The United States remains concerned, however, that the lack of additional resources and training continue to hamper enforcement efforts. The United States encourages Colombia to develop an effective system to address patent issues expeditiously in connection with applications to market pharmaceutical products. The United States also encourages Colombia to develop a mechanism to improve enforcement against IPR piracy over the Internet, including through the identification of effective enforcement procedures for dealing with such infringement. Optical disc piracy also remains a concern and should be addressed. The United States looks forward to working with Colombia to address these and other issues in the coming year.
The USTR's U.S.-Colombia trade agreement facts page states that "[o]ver 80 percent of U.S. exports of consumer and industrial products to Colombia will become duty free immediately, with remaining tariffs phased out over 10 years. With average tariffs on U.S. industrial exports ranging from 7.4 to 14.6 percent, this will substantially increase U.S. exports." It adds that the new agreement will make IP improvements that include "requirements for IPR protections that are critical to protecting copyrighted works like music, movies, and software from piracy in the digital environment; requirements for strong, deterrent criminal penalties against copyright piracy and trademark counterfeiting; requirements for robust patent and test data protection that respects the Doha Declaration on TRIPS and Public Health; and state-of-the-art protection for U.S. trademarks."
The USTR's U.S.-Panama trade agreement facts page notes that "Panama is one of the fastest growing economies in Latin America, expanding 7.5 percent in 2010, with similar annual growth forecast through 2015. This comprehensive Agreement will eliminate tariffs and other barriers to U.S. exports, promote economic growth, and expand trade between our two countries." This agreement, it says, will make IP improvements that include "state-of-the-art protections for digital products such as software, music, text, and videos and stronger protections for patents, trademarks and test data, including an electronic system for the registration and maintenance of trademarks."
The agency's U.S.-South Korea trade agreement facts page states:
With the U.S. International Trade Commission (ITC) estimating that the tariff cuts alone in the U.S.-South Korea trade agreement will increase exports of American goods by $10 billion to $11 billion, this agreement will secure at least 70,000 American jobs supported by those exports – as well as the additional American jobs that will come from by breaking down non-tariff barriers keeping U.S. exports out of South Korea, and by requiring stronger protection and enforcement of intellectual property rights in South Korea.
To learn more about these agreements and the Office of U.S. Trade Representative, please click
here
.
---