PTO's "Track One" Fast-Track Exam Program Starts September 26
September 23, 2011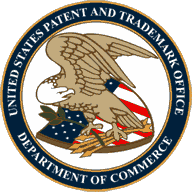 The U.S. Patent and Trademark Office announced Sept. 23 that its Track One prioritized patent examination program will go into effect on Monday September 26, 2011.
"Track One provides a comprehensive, flexible patent application processing model to our nation's innovators, offering different processing options that are more responsive to the real-world needs of our applicants," USPTO Director David Kappos said in a press release. "We are now in a position to offer this program which will bring the most important new products and services to market more quickly, helping to build businesses and create new jobs in America."
Track One, a part of the USPTO's Three-Track Program, will provide applicants with greater control over when their applications are examined and promote greater efficiency in the patent examination process, the agency's press release explained. "Track One will allow inventors and businesses, for a fee, to have their patents processed within 12 months."
The application must be an original utility or plant nonprovisional application filed under 35 U.S.C. 111(a) on or after September 26, 2011, the new effective date of the Track One final rule.
As noted in an earlier Intellirights story, a 15 percent surcharge on certain patent fees will take effect on September 26. Please click here for a full list of these fee changes.
---