En Banc Federal Circuit Hears Arguments on Inequitable Standard Conduct in

Therasense

Case
November 9, 2010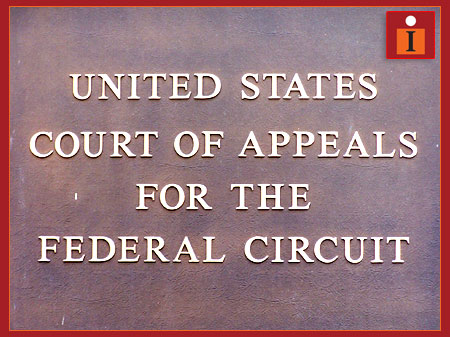 The judges of the U.S. Court of Appeals for the Federal Circuit convened on Nov. 9 to hear arguments on the proper scope for the doctrine of inequitable conduct (Therasense Inc. v. Becton, Dickinson & Co., Fed. Cir., No. 2008-1511, oral argument 11/9/10).
The judges expressed queried whether Supreme Court authority supports Abbott Laboratories's "but for" theory that inequitable conduct should only apply if an applicant's asserted prosecution misconduct caused the patent to issue. At the same time, the judges seemed dissatisfied with a materiality test based solely on that stated in current PTO Rule 56(b)(2), expressing concern that such a test would not alleviate the deluge of information currently heaped upon examiners by applicants who fear the threat of facing inequitable conduct charges.
En Banc Questions at Issue in Therasense.
Pursuant to its April 26 per curiam order, the appellate court here agreed to resolve en banc whether the materiality-intent balancing standard for inequitable conduct should be modified or replaced altogether. The inequitable conduct defense places patents in jeopardy of being held unenforceable where an affirmative misrepresentation of a material fact, a failure to disclose material information, or a submission of false material information is coupled with the intent to deceive the Patent and Trademark Office during prosecution.
In recent years, many in the patent bar have complained that the defense prolongs litigation, is a "plague" on the patent system, and is too draconian a measure because it makes an entire patent unenforceable when often the cited misconduct only concerns one patent claim.
The parties here were asked to file briefs addressing the following questions:
1. Should the materiality-intent-balancing framework for inequitable conduct be modified or replaced?
2. If so, how? In particular, should the standard be tied directly to fraud or unclean hands? See Precision Instrument Mfg. Co. v. Auto. Maint. Mach. Co., 324 U.S. 806 (1945); Hazel-Atlas Glass Co. v. Hartford-Empire Co., 322 U.S. 238 (1944), overruled on other grounds by Standard Oil Co. v. United States, 429 U.S. 17 (1976); Keystone Driller Co. v. Gen. Excavator Co., 290 U.S. 240 (1933). If so, what is the appropriate standard for fraud or unclean hands?
3. What is the proper standard for materiality? What role should the United States Patent and Trademark Office's rules play in defining materiality? Should a finding of materiality require that but for the alleged misconduct, one or more claims would not have issued?
4. Under what circumstances is it proper to infer intent from materiality? See Kingsdown Med. Consultants, Ltd. v. Hollister Inc., 863 F.2d 867 (Fed. Cir. 1988) (en banc).
5. Should the balancing inquiry (balancing materiality and intent) be abandoned?
6. Whether the standards for materiality and intent in other federal agency contexts or at common law shed light on the appropriate standards to be applied in the patent context
Abbott's Patent Found Unenforceable.
Inequitable conduct has been long viewed as a nettlesome defense for patent holders in infringement cases. The party asserting inequitable conduct must prove a threshold level of materiality and intent by clear and convincing evidence. A court must then determine whether the questioned conduct amounts to inequitable conduct by balancing the levels of materiality and intent, "with a greater showing of one factor allowing a lesser showing of the other." Digital Control Inc. v. Charles Mach. Works, 437 F.3d 1309 (Fed. Cir. 2006).
"Specific intent"—not simple negligence, or even gross negligence—was held as proper intent standard in the en banc Kingsdown ruling. Still, the balancing test has vexed many in the patent bar who consider inequitable conduct a "plague" that is asserted too frequently in patent cases.
As reported in an earlier story, a glucose test strip patent (5,820,551 of Abbott Diabetes Care Inc. and Abbott Laboratories was found unenforceable where Abbott's patent attorney (Pope) and its head of research and development (Sanghera) withheld from the Patent and Trademark Office contradictory statements that they made regarding relevant company prior art in proceedings at the European Patent Office. "An applicant's earlier statements about prior art, especially one's own prior art, are material to the PTO when those statements directly contradict the applicant's position regarding that prior art in the PTO," the Federal Circuit wrote. The majority said that "[t]his is one of those rare cases in which a finding of inequitable conduct is appropriate, particularly in light of the critical nature of the representations to the PTO in securing allowance of the '551 patent and the district court's careful and thorough findings as to materiality and intent."
However, Judge Richard Linn strongly objected, insisting that the majority ignored evidence that it was plausible for these representatives to subjectively believe that the withheld information was immaterial when they withheld it.
Linn argued in dissent:
Far from a mere blanket denial of deceptive intent, the individuals' explanation includes specific, detailed reasons as to why they subjectively believed that the withheld information was immaterial during prosecution. Such an explanation will defeat a charge of inequitable conduct if it is "plausible." The question, thus, is not whether it is plausible that the information is immaterial—a question asked under the objective materiality prong—but rather, whether it is plausible that the individuals subjectively believed that the reference was immaterial at the time they withheld it—a question presented under the subjective intent prong.
Abbott petitioned for a panel rehearing and a rehearing en banc, and many amici filed briefs in support of addressing the law of inequitable conduct en banc. In response, the Federal Circuit denied the petition for panel rehearing but agreed to address the inequitable conduct conundrum en banc. In doing so, the court vacated the January 25 panel decision and reinstated Abbott's appeal.
Judges Question Abbott's 'But For' Standard.
Chief Judge Randall R. Rader turned the Nov. 9 proceedings over to John M. Whealan, George Washington University Law School dean, who represented Abbott.
Whealan opened by asking the court to "restore the doctrine of inequitable conduct to its proper origins" as grounded in Supreme Court precedent. He said that the doctrine should apply "only in egregious cases of fraud where the conduct that occurs caused the issuance of the patent." Whealan said that the Federal Circuit can accomplish this by 1) reaffirming the subjective intent standard set forth in Kingsdown, 2) applying a materiality standard that requires causation and reliance, and 3) eliminating the balancing sliding scale step that allows a finding of high materiality to infer intent.
There is significant agreement among the parties and amicus briefs as to #1 and #3, but there is some agreement and disagreement on #2, Whealan said.
As to subjective intent, it is too often the case that courts simply look at a patentee's knowledge of a reference 10 years after the fact, find the reference highly material, and simply infer intent to deceive the PTO because there is no excuse given for the failure to disclose the reference. That is not the correct test, Whealan said, stressing that subjective intent for the purposes of inequitable conduct requires that "the person accused appreciated the importance of the information." Basically, it requires one to look at the information, know of its importance to the PTO, and then decide to hide it from the PTO, Whealan argued. This factor should really be considered first in the analysis in many cases, not second, Whealan said.
As to materiality, Whealan said that common law fraud, copyright fraud and trademark fraud all require that the person who committed the accused act obtained the right at issue because of the conduct. This is the "but for" test, Judge Alan D. Lourie asked. Yes, but the real focus is on causation and reliance, Whealan said, noting that common law fraud requires a misrepresentation, intent to deceive, and that the person got a patent that would not have otherwise been issued. No harm, no foul, Lourie asked. "That's right," Whealan said.
However, Judge Timothy B. Dyk stepped in, citing the Restatement for the proposition that common law fraud does not in fact require "but for" causation. Whealan did not contest Dyk's reading of the Restatement, but said that Precision Instrument, Hazel-Atlas, and Keystone Driller represent three examples where the Supreme Court focused on whether the patent was procured by fraud. But Hazel-Atlas said that there would still be fraud if what was in the affidavit was true, right, Dyk responded. Still, in that case, there was a fraudulent statement and the patent issued, so there was "a direct connection between the act and the actual conduct," said Whealan. "The doctrine is not meant to punish and penalize. The doctrine is meant to not reward people that got something they shouldn't have gotten."
Judge Arthur Gajarsa later asked Whealan if his desired inequitable conduct standard would apply if there was an affidavit containing an error or false statement that related to patentabilty. If the patent would not have issued without the mistake or false statement, that would indeed be inequitable conduct, Whealan said. When Gajarsa asked if inequitable conduct would be limited to all such cases, Whealan said that Gajarsa had cited only a single example of "but for" causation. "The point is, when people make minor mistakes or mistakes and the patent would have issued anyway, the public is not affected. … If you want to punish them, if you want to disbar them, if you want to take steps against them, that's what you should do. But you should not use an equitable doctrine, which is not meant to do those things, to step in 10 years later …"
Further, Gajarsa asked if an inequitable conduct finding would be proper if a patentee applicant falsely claimed small-entity status and paid a lower maintenance fee than he or she should have (as was held in Nilssen v. Osram Sylvania Inc., 504 F.3d 1223 (Fed. Cir. 2007)), Whealan said no. "It may be perjury, but it's not inequitable conduct," Whealan insisted, noting that the fee status is a "collateral" issue—not the reason the patent was issued.
When Judge Linn asked Whealan if a holding of invalidity is a prerequisite for inequitable conduct under his theory, Whealan said that it often would, but not always. The best way to apply it is to determine if the information at issue would have invalidated the patent. The controlling question, he said, is whether the accused conduct was material to the patentee obtaining the patent.
Linn then asked if the inequitable conduct doctrine motivates applicants to provide the PTO with the best prior art. Whealan said that "the current doctrine, despite its efforts, has ruined the disclosure requirement" by making applicants so overly cautious about committing inequitable conduct that they flood the PTO with references, many of which are unnecessary and irrelevant. "That's just the opposite of what we want to encourage."
PTO Asks Court to Look at Materiality.
Representing amicus curiae United States Patent and Trademark Office, Solicitor Raymond Chen agreed that there is currently an environment of "reference flooding."  If this court is clear that a high threshold of bad faith conduct is required for intent and provides clarity on materiality consistent with the criteria set out in current Rule 56, the situation would improve, Chen insisted. Current Rule 56 "sets forth a much more focused, definite, and tailored set of criteria that really give applicants understanding of what is the kind of information we most need."
Chen challenged the "but for" test proposed by Whealan, saying that it allows for too much gamesmanship and mischief by applicants. "Forty years of this court's jurisprudence understood that the kinds of inequitable conduct that could render a patent unenforceable is broader than merely 'but for,'" Chen said. A reasonable examiner standard is also lacking, Chen said, because it leads to more dumping of references on PTO examiners such that applicants are "deluging us in pathological overcompliance."
When Dyk and Lourie questioned Chen further on the "but for" test, he stressed that the relevant Supreme Court cases make clear that an applicant coming to the PTO must come in equity. The possible prior use at issue in Keystone that cast doubt on the patent's validity is exactly the kind of information that Rule 56(b)(2) seeks, Chen said. Specifically, 37 C.F.R. § 1.56(b)(2) deems material any information that "refutes, or is inconsistent with" an applicant's position in opposing unpatentability or asserting patentability.
An examiner should have relevant information in the first instance, and the information should not be brought forth 10 years later, after a patent has issued and an infringement defendant asserts the inequitable conduct defense in litigation, Chen said. "As a matter of policy, it's not in the public interest to go through all of that ordeal when there is an opportunity to decide that up in the very first instance. That's the whole point of acting in equity in front of the Patent Office. There is a public interest at stake here. It's not just a private party versus a private party."
When Judge Kimberly Moore probed about Whealan's point that adopting a rule centered on Rule 56(b)(2) would still be too broad and require more flooding of the PTO, Chen said that the current problems in the system are due to the overbroad reasonable examiner standard. The reasonable examiner standard is "unpredictable in its application," but Rule 56(b)(2) is different because it looks at the pivot point where one has information contrary to a position or argument put forth earlier with and knows that the information undermines that position, Chen said. Saying that he still had "some difficulty with" the scope of Rule 56(b)(2), Judge William C. Bryson asked if the rule Chen desired would require disclosure of a reference that expressed a "tiny sliver" of scientific opinion contrary to the position the applicant took on a question related to patentability. Yes, while that might be a minority view expressed in that reference, the applicant would have to reveal it as such to the PTO, Chen said.
In response to questioning by Judge Pauline Newman, Chen acknowledged the "plague" that inequitable conduct places on the patent system. He agreed that heightening the intent standard consistent with Kingsdown and "ratcheting up" the requirements for pleading inequitable conduct under the court's ruling in Exergen would also help improve the situation.
'There Is No Rule 56(b)(2) Plague.'
Rachel Krevans of Morrison Foerster, San Francisco, began on behalf of defendant Bayer Healthcare by arguing that the "plague" is not in the amount of times patents are held unenforceable for inequitable conduct, placing this number at only four for a span of two years. "There is no Rule 56(b)(2) plague," Krevans said. Rather, she argued that the "plague" is in the number of times inequitable conduct is pled. "That's what this court addressed in Exergen," she argued. While it is still early and the effects of Exergen are not evident, Exergen should work in making pleading requirements more stringent and cutting down on frivolous pleading of inequitable conduct, Krevans said.
When Gajarsa asked how many times Fed.R.Civ.P. Rule 11 is used to curb such frivolous pleadings at the district court level, Krevans said that it has not been applied very much. Gajarsa, noting that specific pleading requirements and Rule 11 sanctions have long been part of the Federal Rules but not enforced in the context of inequitable conduct, questioned why more tightening is not needed.
You should make intent a higher standard and set materiality more narrowly by adopting current Rule 56, Krevans said. When Moore said that she could see "no daylight" between current Rule 56 and the reasonable examiner standard, Krevans said that the reasonable examiner test asks whether an examiner would want to see what was not disclosed. That test is much broader than current Rule 56(b)(2), which asks one who advocates X to submit information that says not-X to the patent examiner. Moore, still unpersuaded, expressed concern Rule 56(b)(2) would "swallow the whole" and require applicants to flood the PTO with references. Rule 56(b)(2) does not require an attorney to go and find every reference that might be inconsistent with a position taken, but to disclose the references he or she knows of, Krevans clarified.
Linn then expressed concern about setting a materiality standard at a point determined by the PTO, noting that the agency could set one threshold and then create another one a week later. Krevans acknowledged that it is "very, very difficult" for patent practitioners to have their conduct judged after the fact under different standards. Still, she said that applicants are held by the standard in place at the relevant time. Linn suggested that the current situation is due to the fact that inequitable conduct law has "drifted into the realm of the Patent Office's duty to disclose and has drifted away from its roots" in the Supreme Court cases being discussed. Yes, but for a different reason than Mr. Whealan indicates, Krevans said, stressing that Keystone found the five patents unenforceable where possible prior use was not disclosed. The Supreme Court cases at issue here do not excuse the conduct in this case under a "but for" test, she said.
'The Lynchpin of Our Patent System Is Disclosure.'
Bradford Badke of Ropes & Gray, New York, who split time with Krevans on behalf of defendant Becton, Dickinson, stressed that a "but for" test would result in severe underreporting and undermine the public interest.
"The lynchpin of our patent system is disclosure. We don't have an opposition system like they have in Europe, and we depend on the duty of disclosure," Badke said. He went on to argue that the "but for" test would encourage applicants to lie and deceive more often during patent prosecution.
While Mr. Whealan argues that inequitable conduct should only apply in egregious cases, this is one of those cases, Badke insisted. If inequitable conduct is not found here, it would be hard to ever find it, he argued. Here, Badke noted that this case showed a strong motivation to deceive, strong knowledge of materiality, reliance on the submission by the examiner, and a patent issued. This is not a case where a lawyer was unaware of a reference, Badke said, insisting that "there was a plan" by Pope and Sanghera to withhold the EPO statements from the PTO.
Appreciating the Materiality of the Undisclosed Information.
In rebuttal, Whealan insisted that Pope and Sanghera may have had knowledge, but that they did not appreciate the importance of the withheld information. However, Moore cited the district court's finding that Pope and Sanghera had knowledge and that they lacked credibility. While Pope and Sanghera had knowledge, there is "not a shred of evidence" that they appreciated that this public document was material, important information, and that they then decided not to disclose it, Whealan argued. When Bryson asked if the district court found a specific intent to deceive, Whealan pointed to Linn's dissenting opinion, which said that there was an honest dispute as to whether over whether Pope and Sanghera had a good faith belief that this information was material. "They thought it was cumulative," Whealan argued.
When Dyk asked if the "but for" test was met here, Whealan said no, emphasizing that the undisclosed information did not go to the reason the patent was granted. The prior art was in front of the examiner, who allowed the patent, he said. "This was a characterization of the prior art" that neither the district nor this court relied on to invalidate the patent, Whealan said.
Further, he argued that adopting a Rule 56(b)(2) standard would lead other infringement defendants to endlessly search "an unlimited amount of information that is not disclosed" in attempts to have patents held unenforceable. That should not be the result, and this inequitable conduct ruling should be overturned, Whealan concluded.
Read the briefs filed in this case:
Becton, Dickinson's Response Brief
Amicus Briefs in Support of Therasense
• Sanofi-Aventis and Microsoft
• Ole Nilssen
Amicus Briefs in Support of Neither Party
• Apotex Inc.
• United States Patent & Trademark Office
• Intellectual Property Owners Association
• Federal Circuit Bar Association
• American Intellectual Property Law Association
• Biotechnology Industry Organization
• American Bar Association
• Boston Patent Law Association
• Houston IP Law Association
• San Diego IP Law Association
• Kentucky IP Law Students
• IP Law Association of Chicago
• Washington State IP Law Association
• Eli Lilly Patent Attorneys
• SAP America Inc.
• Acacia Research
• Dolby Laboratories
• Professor Hricik
• Professor Mammen
• Johnson & Johnson + Procter & Gamble
• 22 Patent Law Firms
• Verizon
• ECore International
• EISAI
• Pharmaceutical Research and Manufacturers of America
---