Supreme Court Will Resolve Level of Intent Required for Inducing Patent Infringement Under §271(b)
October 12, 2010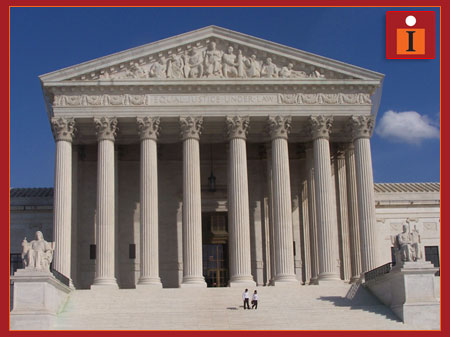 The U.S. Supreme Court on Oct. 12 agreed to address what is the correct level of intent required for a defendant to be liable for inducing patent infringement under 35 U.S.C. §271(b) (Global-Tech Appliances v. SEB S.A., U.S., No. 10-6, 10/12/10).
The high court will decide whether the proper standard is one stated in a recent Federal Circuit case or one that it set forth in a 2005 case examining inducement in the copyright context.
Question Presented.
In this case, the high court has granted certiorari on one question:
Whether the legal standard for the state of mind element of a claim for actively inducing infringement under 35 U.S.C. § 271(b) is "deliberate indifference of a known risk" that an infringement may occur, as the Court of Appeals for the Federal Circuit held, or "purposeful, culpable expression and conduct" to encourage an infringement, as this Court taught in MGM Studios, Inc. v. Grokster, Ltd., 545 U.S. 913, 937, 125 S. Ct. 2764, 2780, 162 L. Ed. 2d 781, 801 (2005)?
Panel Ruling Found 'Deliberate Indifference of a Known Risk' of a Patent.
In the ruling below, SEB S.A. v. Montgomery Ward & Co., 594 F.3d 1360 (Fed. Cir. 2010), a jury had found that Pentalpha willfully infringed and induced infringement of a patent (4,995,312) on a deep fryer with a skirt that is well-insulated from the heat of the fryer's metal pan. Pentalpha had purchased an SEB deep fryer in Hong Kong, copied its "cool touch" features, and begun selling fryers to Sunbeam Products Inc. in 1997. Pentalpha then obtained a noninfringement opinion from an attorney who analyzed 26 patents, but did not inform the attorney that it had copied SEB's deep fryer. Pentalpha learned of SEB's suit against Sunbeam in April 1998, which was settled when Sunbeam agreed to pay SEB $2 million.
The Federal Circuit affirmed the ruling against Pentalpha. Judge Randall R. Rader, now Chief Judge of the Federal Circuit, explained in the panel decision that "the standard of deliberate indifference of a known risk is not different from actual knowledge, but is a form of actual knowledge." He said that the record showed  "adequate evidence to support a conclusion that Pentalpha deliberately disregarded a known risk that SEB had a protective patent."
In his opinion, Rader relied on the en banc ruling in DSU Medical Corp. v. JMS Co., 471 F.3d 1293 (Fed. Cir. 2006), which held that a plaintiff must show that the alleged infringer knew or should have known that his actions would induce actual infringements. However, Rader acknowledged that DSU Medical "did not … set out the metes and bounds of the knowledge-of-the-patent requirement," and that he was not purporting to do so in his panel opinion.
Having decided to define the boundaries, the Supreme Court will answer whether "deliberate indifference of a known risk" or "purposeful, culpable expression and conduct" to encourage an infringement is the proper test under §271(b).
---