Chief Judge Michel of the Federal Circuit Tells Bar Association That He Will Retire in May of 2010
November 20, 2009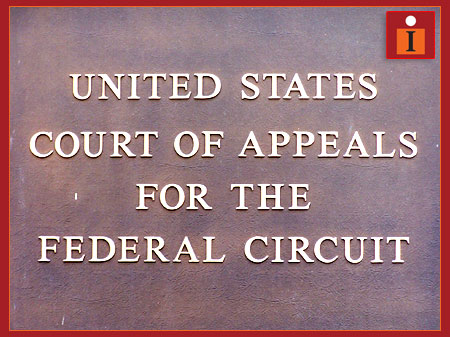 Chief Judge Paul R. Michel of the U.S. Court of Appeals for the Federal Circuit Nov. 20 told the audience at the Federal Circuit Bar Association dinner at the Mayflower Hotel in Washington, D.C., that he is retiring in May 2010. Earlier in the day, Michel, who was appointed by President Ronald Reagan in 1988, submitted a letter advising President Barack Obama that he will step down from the bench effective May 31, 2010.
           
First, 'A Word to the Wise' on Patent Reform.
Michel began his keynote statement by taking issue with a provision in the "so-called patent reform bill," Senate Bill S.515, that would allow for interlocutory appeals. He said that this measure is "a kind of a torpedo, at least potentially," for it "would provide for an interlocutory appeal from any claim construction ruling in any case at any stage in the District Court." Michel predicted that, if enacted, this provision would swamp the court in paper by "doubling or tripling our current filings." The problem with this provision, he said, is that it allows for appeals to the Federal Circuit in cases where the claim construction is not dispositive of infringement. Michel said that his court already has an "automatic interlocutory appeal provision" in that it takes appeals from grants of summary judgment based on claim construction. He argued that the Senate Bill provision is much different and will likely lead to longer periods of delay at the court. "[I]f the Court gets a double or triple load, we can't handle it."
Noting that judges are not allowed to advocate on such issues, Michel urged the bar association to have this particular provision "adjusted." He added:
We are not allowed to lobby. So we don't. But you are. And you have clients, and you have this association and many other bar associations. So, enough. A word to the wise.
Vacancy at the Court.
Continuing, Michel applauded the long and distinguished service of Judge Alvin A. Schall, who in October moved to senior status at the Federal Circuit. This creates a vacancy, and "the other little secret here is there are five other judges of our active 11 who could retire tomorrow, or take senior status," he said.
Noting that there is "no former district judge on our Court," Michel suggested that a vacancy might best be filled by someone with extensive experience in patent litigation. He also noted that it would be useful to have someone on the court widely experienced in "contract law, international trade law, or veterans benefits laws—huge chunks of our jurisdiction." Further, Michel pointed out that diversity might be considered since there is no Asian-American on the court and "we don't have and have never had an African-American judge on our Court." Still, the key factor in this process, Michel stressed, is that "the appointees to the Court are selected based on merit, on experience, on quality, on intellect, on intelligence, on energy, and not because they're, you know, somebody's cousin or whatever the other considerations might be."
The Time for Transition.
Finally, Michel announced that he had submitted his letter of notice to President Obama earlier in the day, and that it was time to transition to other things rather than taking senior status. Refusing to be limited to the objective role of judge, he announced a desire to become an advocate for improving patent law.
Michel summed it up this way:
I have loved every day of being a judge, and I had always imagined I would stay a senior judge until I was carried out of the courthouse in a pine box. But I've come to a different conclusion, because I see a huge need for someone to be able to speak out on behalf of the court system generally — of the judges, the lawyers, and the litigants. To be able to speak on public matters, even controversial matters, even political matters that affect the administration of justice in this country. And we who serve in the active judiciary are not permitted to do that because of restrictions in the code of conduct. There are many challenges. In my view, the judicial branch is being severely neglected by other authorities in this country. A few quick examples: we have about 900 Article 3 federal judges in America today. But 100 of them are missing because there are 100 unfilled vacancies and most of them have existed for years. For a decade and a half, the judiciary has asked the Congress to increase the number of judges by another hundred because of the huge growth in the case load. And these pleas have gone, up to now, entirely unheeded. In addition, our 450 courthouses, about half of them are severely unsafe because of the physical conditions where you have violent criminals walking down the same hallways with jurors and witnesses and, yes, also with judges. The workloads are going up. No one has had a pay raise in 20 years. Can you imagine a private sector job in which a pay raise over 20 years was out of the question? It's not a healthy condition. So I'm hoping to speak out on these issues. I don't know if will do any good but I'm going to try the best I can.
Read the transcript of Chief Judge Michel's remarks.
---