Ericsson Looks to Exercise its Patent Licensing Power

November 9, 2011
Following the recent announcement of the deal to sell its stake of SonyEricsson to Sony for 1.05 billion euros, Ericsson on Nov. 9 said in a press release that it intends to start leveraging the power of its wireless patent portfolio to generate income.
The company said in its press release that, following the divestment of SonyEricsson, "patents and licensing will become a key revenue area with growth opportunities." The press release said that industry fundamentals "remain strong" and that Ericsson "expects coverage build-outs of mobile broadband in the coming years."
In 3rd Quarter 2011 Report, Kodak Expects Digital Imaging Patent Portfolio Proceeds to 'Materially Increase' Cash Balance

November 3, 2011
A Nov. 3 press release on Eastman Kodak Co.'s third quarter 2011 report states that the company expects proceeds from the future sale of digital imaging patents to "materially increase" its cash balance.
Struggling for years in its traditional areas of film and digital cameras products, the company has shifted its focus new to "core digital growth businesses – Consumer and Commercial Inkjet, Workflow Software & Services, and Packaging Solutions." These core areas, it reported "increased 13%, fueled by 44% revenue growth in Consumer Inkjet printers and ink, and 89% revenue growth in Packaging Solutions."
The International Intellectual Property Alliance Releases 2011 Copyright Industries Report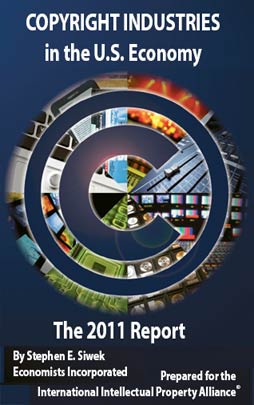 November 2, 2011
The International Intellectual Property Alliance on Nov. 2 released its 2011 study on the contributions that copyright industries make to the U.S. economy.
The study, Copyright Industries in the U.S. Economy: The 2011 Report, was made public today at an event held on Capitol Hill with Senators Sheldon Whitehouse (D-RI) and Orrin Hatch (R-UT), and Representatives Bob Goodlatte (R-VA) and Adam Schiff (D-CA), leaders of the Congressional International Anti-Piracy Caucus (IAPC) and prepared for the IIPA by Stephen Siwek of Economists Incorporated.
Sony Buys Out Ericsson's Stake in Sony Ericsson, Gets Broad IP Cross-Licensing Deal and Ownership of Five Key Wireless Patent Families


October 27, 2011
Wireless giant Ericsson on Oct. 27 announced that Sony Corp. is buying its stake in the Sony Ericsson joint venture for 1.05 billion euros in cash and getting broad IP cross-licensing and ownership of five key patent families covering wireless handset technology.
According to Ericsson's press release, the deal also "gives Sony an opportunity to rapidly integrate smartphones into its broad array of network-connected consumer electronics devices - including tablets, televisions and personal computers - for the benefit of consumers and the growth of its business."
Steve Jobs, Apple Co-Founder and Innovative Genius, Dies at 56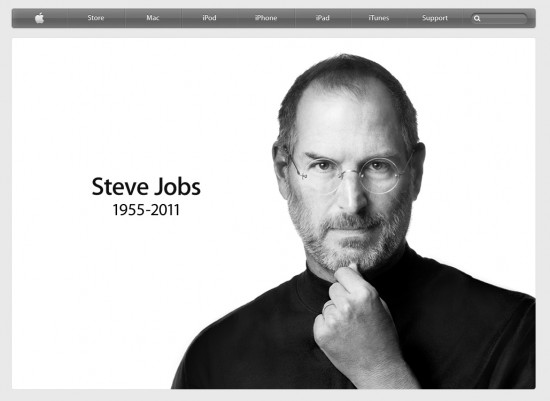 October 5, 2011
Steven P. Jobs, the computer pioneer who co-founded Apple Inc. with Steve Wozniak and designed some of the world's most innovative inventions, died on Oct. 5 of pancreatic cancer. Jobs, only 56 years of age, revolutionized the computing, music and cellphone industries and leaves the world with an incredible array of iconic creations such the Macintosh, the iPod, the iPad, and iPhone.
Steve Jobs is the innovative genius, who, with Wozniak, who gave us the Apple I, the Apple II, the Macintosh, and the concept of personal computing. When recording industry executives were scratching their heads over a business model for digital music, he changed the music industry by creating the iPod and iTunes. As smartphone users of devices such as the Blackberry thumbed messages via a keyboard, Jobs gave us a smarter phone that employed a touchscreen instead of a keyboard—the iPhone. With more than 300 patents and hundreds of millions of customers, Jobs was an incredible visionary, a smart marketer, and a driven executive who made the world think differently and see technology, business, and art through his lens—his genius.
<< Start < Prev 1 2

3

Next

>

End

>>


Page 3 of 3