Six Shooter Pipe Patent Is Infringed, But Not Willfully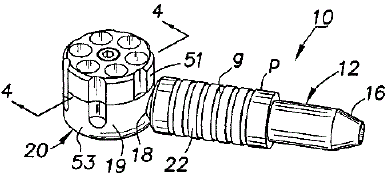 January 31, 2014
The U.S. Court of Appeals for the Federal Circuit in a nonprecedential ruling on November 21 affirmed a district court's decision that found a pistol-shaped tobacco pipe patent infringed, but it reversed the judgment that the defendant's infringement was willful (Lee v. Mike's Novelties Inc., Fed. Cir., No. 2013-1049, 11/21/13).
FDA Warns of Counterfeit Version of Avastin Cancer Treatment

February 14, 2012
The U.S. Food and Drug Administration issued a safety alert on Feb. 14 to warn the public about the dangers posed by a counterfeit version of the Avastin® cancer treatment being distributed in the United States.
The International Intellectual Property Alliance Makes "Special 301" Review Recommendations to the U.S. Trade Representative

February 10, 2012
The International Intellectual Property Alliance (IIPA) on Feb. 10 submitted recommendations in a letter to the Office of the United States Trade Representative (USTR) in its annual "Special 301" review of global copyright piracy issues that affect U.S. jobs, markets, and economic growth.
Usher and Alicia Keys Successfully Defend Copyright Infringement Suit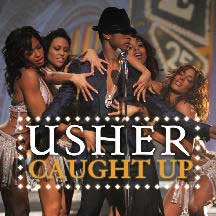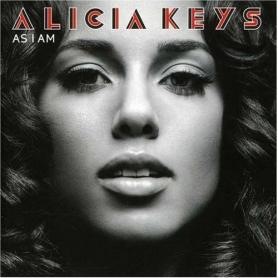 February 9, 2012
Grammy Award winners Usher and Alicia Keys on Feb. 9 succeeded in having the dismissal of a copyright suit against them affirmed by a federal appeals court (Pyatt v. Raymond, 2d Cir., No. 11-2507-cv, 2/9/12).
Newt Gingrich Is Sued for Infringing "Eye of the Tiger" Copyrights

January 30, 2012
2012 Republican presidential candidate Newt Gingrich was on Jan. 30 named as a defendant in a suit charging that he infringed the copyrights in the song "Eye of the Tiger," the principal theme song for the 1982 Rocky III movie (Rude Music Inc. v. Newt 2012 Inc., N.D. Ill., No. 1:12-cv-00640, filed 1/30/12).
President Obama Exhorts Protection of U.S. Products in State of the Union Address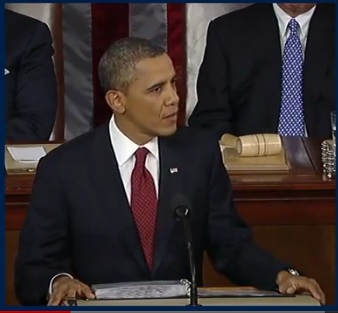 January 24, 2012
President Barack Obama in his Jan. 24 State of the Union address called for greater protection of U.S. products to expand U.S. business markets and announced the creation of "a Trade Enforcement Unit that will be charged with investigating unfair trading practices in countries like China."
The president recognized the achievement of the recently passed U.S.-Panama, U.S-Colombia, and U.S.-South Korea trade agreements and said that more work lies ahead to ensure fairer treatment for U.S. products and businesses in other foreign markets. He also offered a stern warning for countries that allow piracy, counterfeiting, and other types of unlawful trade practices.
In the Wake of Blackout Protests, FBI Shuts Down Megaupload for Massive Online Copyright Infringement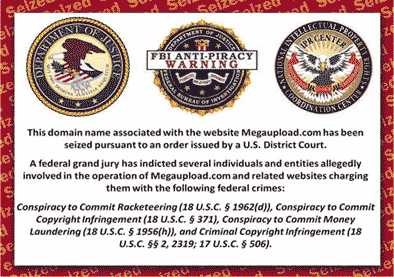 January 19, 2012
One day after Internet websites like Wikipedia and Google protested the SOPA and PIPA anti-piracy bills with a "Blackout Day," the Federal Bureau of Investigation Jan. 19 shut down Megaupload.com and related sites based on a Jan. 5 federal grand jury indictment in one of "the largest criminal copyright cases ever brought by the United States," the U.S. Department of Justice announced.
Kodak, Leading Innovator of Camera Technology, Files for Chapter 11 Bankruptcy

January 19, 2012
Eastman Kodak Co., the company that George Eastman founded and led to innovations in photography and imaging, issued a statement Jan. 19 announcing that it is seeking Chapter 11 bankruptcy protection.
As noted in an earlier story, Kodak had stated in November that it expected proceeds from the future sale of digital imaging patents to "materially increase" its cash balance. "The business reorganization is intended to bolster liquidity in the U.S. and abroad, monetize non-strategic intellectual property, fairly resolve legacy liabilities, and enable the Company to focus on its most valuable business lines. The Company has made pioneering investments in digital and materials deposition technologies in recent years, generating approximately 75% of its revenue from digital businesses in 2011," the company said in the Jan. 19 announcement.
Wikipedia, Google, Wired and Others Protest Anti-Piracy Measures With Site Blackouts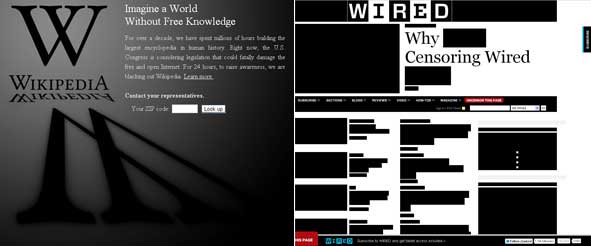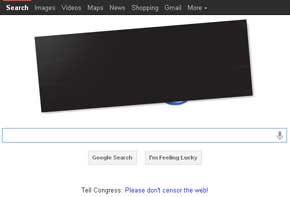 January 18, 2012
While Internet sites such as Wikipedia, Google, and Wired on Jan. 18 protested recent congressional anti-piracy legislation by joining in a "Blackout Day" against measures they denounce as censorship, former U.S. Senator Christopher Dodd, now chairman and CEO of the Motion Picture Association of America (MPAA), rejected the blackout as a mere publicity stunt that draws public attention away from the real issue—combating Internet piracy.
Google's blacked-out site urges visitors to "Tell Congress: Please don't censor the web!"
In a Historic Move, Russia Is Formally Invited to Join the WTO

December 26, 2011
Ministers at the World Trade Organization's 8th Ministerial Conference in Geneva, Switzerland, on Dec. 16 formally invited the Russian Federation to join the WTO. This move comes after many years of contentious bargaining, and the WTO statement announcing the accession expresses hope that "Russia's accession to the WTO will strengthen the multilateral trading system, making the WTO a more universal organization."
Smith and Leahy Get "Policymaker of the Year" Honors for Work on Patent Reform Bill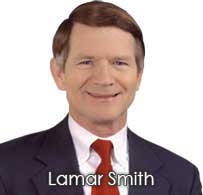 December 6, 2011
House Judiciary Committee Chairman Lamar Smith (R-Tex.) and Senate Judiciary Committee Chairman Patrick Leahy (D-Vt.) were given "Policymaker of the Year" honors in technology by the Capitol Hill publication POLITICO on Dec. 6 for their work in enacting patent reform legislation in 2011.  POLITICO honored Smith and Leahy at an event in Washington, D.C., in recognition of their efforts on the America Invents Act (H.R. 1249), the most important patent legislation in the United States since the 1952 Patent Act.
Other policymakers honored at the event included Environmental Protection Agency Administrator Lisa Jackson, Policymaker of the Year in energy; and Representative Paul Ryan (R-Wisc.), Policymaker of the Year in health care.
Bipartisan, Bicameral Legislation Is Introduced to Enhance Penalties for Drug Counterfeiting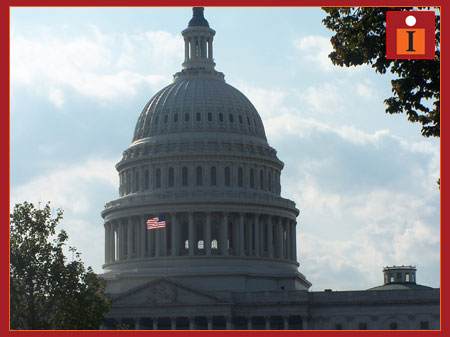 November 17, 2011
Congressional Democrats and Republicans on Nov. 17 introduced the ''Counterfeit Drug Penalty Enhancement Act of 2011,'' bicameral legislation to increase criminal penalties for those convicted of trafficking in counterfeit drugs.
Under the bill, H.R. 3468, individuals may be imprisoned for life and fined up to $4 million for a single offense, and up to $8 million for multiple offenses. Companies found in violation of this legislation can face up to $10 million for a single offense, and up to $20 million for multiple offenses.
PTO Announces Opening of Exhibit Celebrating Inventions of Steve Jobs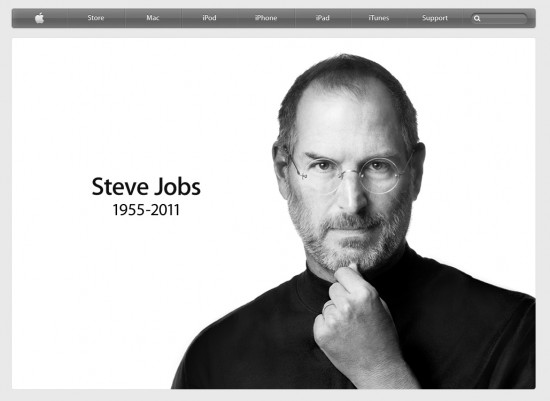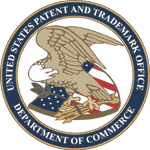 November 14, 2011
In celebration of the inventive life of Apple co-founder Steve Jobs, the U.S. Patent and Trademark Office on Nov. 14 announced the opening of a new exhibit: The Patents and Trademarks of Steve Jobs: Art and Technology that Changed the World. The free exhibit will open to the public on Nov. 16 at the USPTO's campus in Alexandria, Va.
<< Start < Prev 1

2

3 Next > End >>


Page 2 of 3